The Evan "Funk" Davies Show: Playlist from October 24, 2012
Every show starts with the '70s! We'll rediscover forgotten rockers, revisit unfairly maligned disco beats and replay power-pop favorites. Next: plenty of new releases, occasional live bands and more. Don't let the nickname confuse you.
<-- Previous playlist | Back to The Evan "Funk" Davies Show playlists | Next playlist -->
---
Upcoming events:
Wed. Oct 16th, 9pm - Midnight: Singles Going Seventies! (More info...)


Wed. Oct 23rd, 9pm - Midnight: A salute to New York Rocker (More info...)


Wed. Oct 30th, 9pm - Midnight: Stag plays live (More info...)

---
October 24, 2012: GAP DREAM live set! (31 Days Of October Silent Fundraiser ,week 4)

Listen to this show: | Add or read comments

Gap Dream started out as a bedroom psych project by Cleveland's Gabe Fulvimar, and after sending some of his homemade recordings to Burger Records they released a cassette-only album, as they are wont to do, at the beginning of this year. Fans of airy psych-pop that sounds something like Brian Jonestown Massacre meets The Byrds, with elements of Spacemen 3 and Sweden's Dungen thrown in, will absolutely not want to miss this live set! Gap Dream's album is now available on LP (Burger), and they've got a new single out on the Suicide Squeeze label. Don't miss this live set, and check them out on Twitter and Facebook!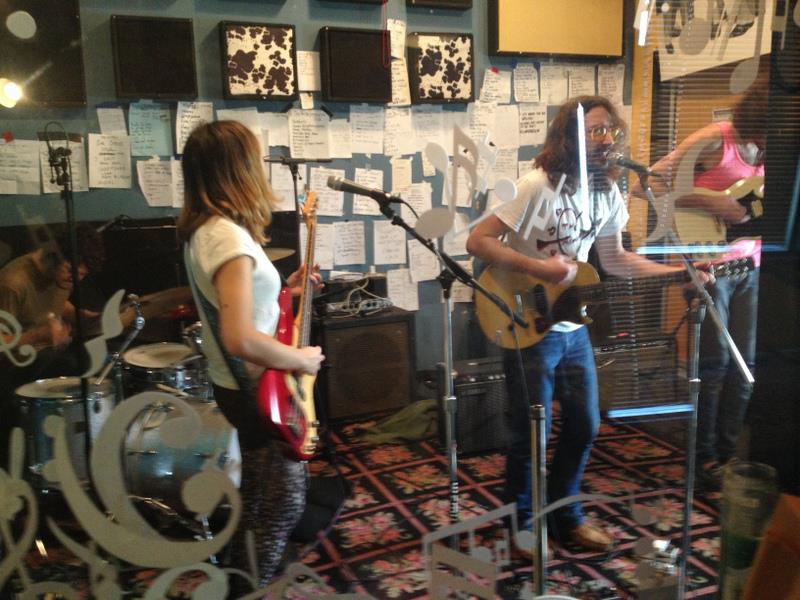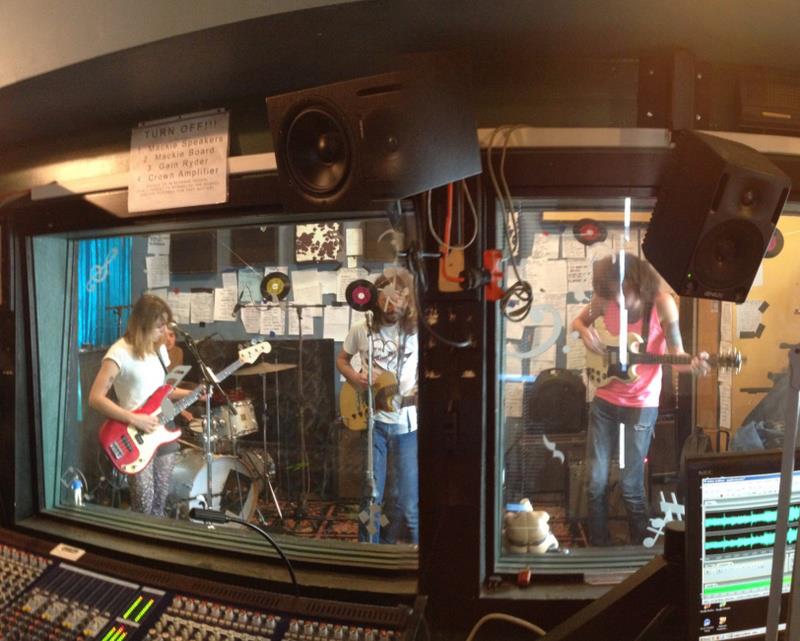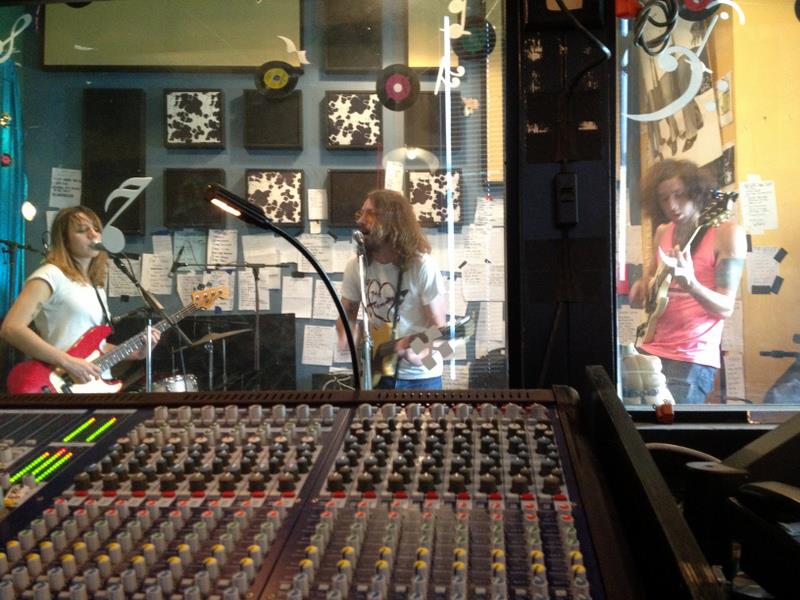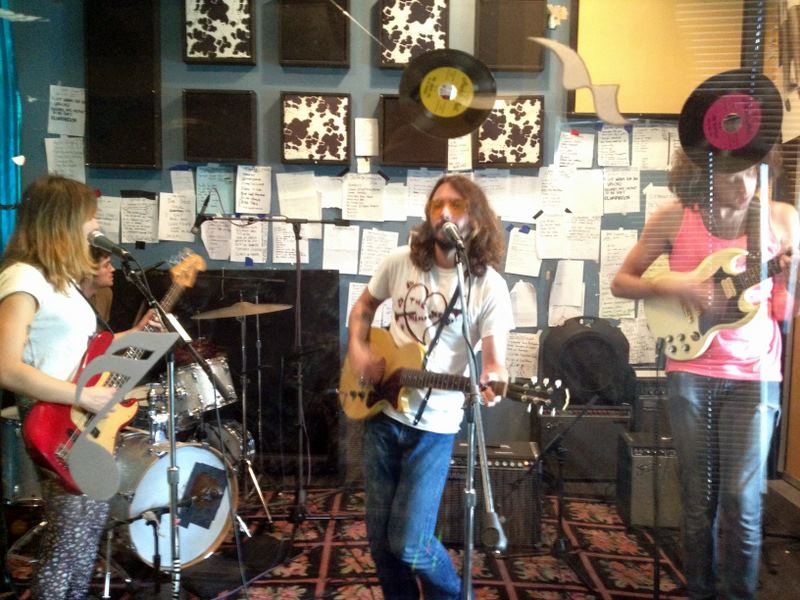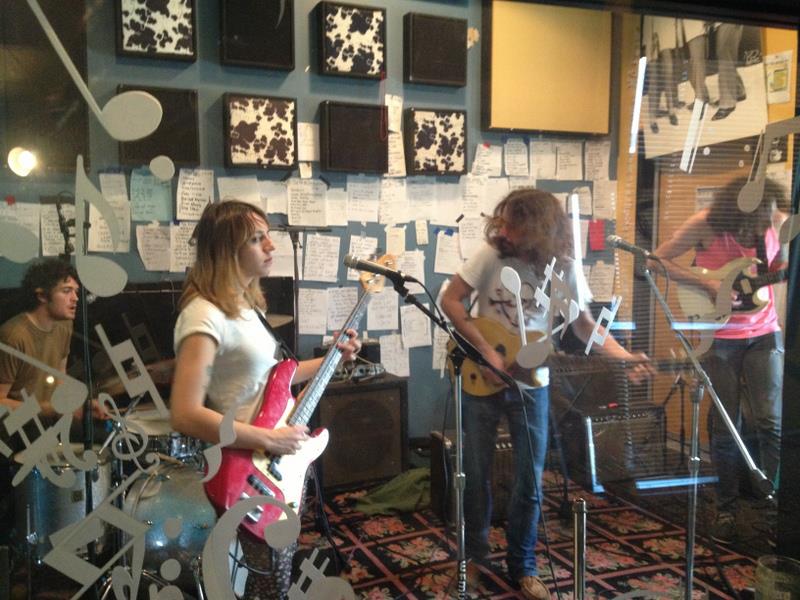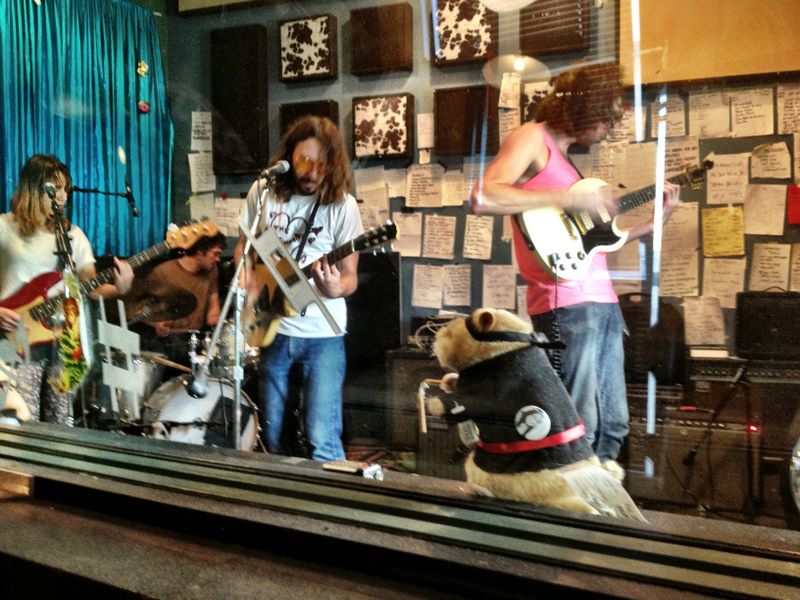 This special show is part of the WFMU's 31 Days Of October silent fundraiser -- we're giving you a full month of special shows instead of interrupting our on-air programming for a second time this year, but we really need your support to help keep us on the air.

P L E A S E P L E D G E N O W !

Please Like The Evan "Funk" Davies Show on Facebook and/or follow me on Twitter!
(* = new)


Artist
Track
Album
Label
Year
Comments
New
Approx. start time
five man electrical band
i'm a stranger here
sweet paradise
lion/mgm
1972
0:00:00 ()
new math
they walk among you
they walk among you 12" ep
415
1982
0:03:46 ()
dandy warhols
boys better
come down
capitol
1997
0:07:13 ()
the attack
try it
complete recordings 1967-68
acme/lion
2005
0:11:36 ()
dungen
festival
ta det lugnt
subliminal sounds
2004
0:13:44 ()
cleaners from venus
a girl with cars in her eyes
on any normal monday
captured tracks
2012
orig 1982; from the 3-CD reissue that came out earlier this year
0:17:23 ()
king tuff
stupid superstar
s/t
sub pop
2012
0:20:17 ()
tommy james & the shondells
i know who i am
crimson & clover & cellophane symphony
rhino
1991
orig 1969; CD reissue
0:23:45 ()

GAP DREAM live on WFMU!
engineered by Mike Sin

Gabe - vocals/guitar
Corey - guitar/vocals
Mandy - bass/vocals
Jason - drums/vocals

Pick up their self-titled album on Burger, and the new Ali Baba single on Suicide Squeeze!
You can also check out their album on Bandcamp.

See them live in Chicago TONIGHT, Omaha tomorrow, Northfield MN on Friday, and Des Moines on Saturday! They're back on the road with King Tuff in November.
gap dream
cover it up
live on WFMU
0:36:10 ()
gap dream
feast of the first morning
live on WFMU
0:40:25 ()
gap dream
a little past midnight
live on WFMU
0:44:18 ()
gap dream
58th st. fingers
live on WFMU
0:48:24 ()
gap dream
generator
live on WFMU
0:52:20 ()
gap dream
leather
live on WFMU
0:56:37 ()
gap dream
scary dennis
live on WFMU
1:00:30 ()
gap dream
chat with efd
live on WFMU
1:05:44 ()
foreign mothers
like our parents had
duh
thread pull
*
1:20:08 ()
sic alps
god bless her
s/t
drag city
*
1:23:42 ()
the resonars
stumbling on stones
long long thoughts 7" ep
trouble in mind
*
1:27:16 ()
shambles
hello baby
7"
sing sing
orig 1975; 7" reissue
*
1:29:46 ()
dirty cupcakes
i want it
7"
fuzz city
*
1:32:18 ()
mmoss
spoiled sun
only children
trouble in mind
*
1:42:41 ()
static
iron orbit (j. saul kane mix)
va-this ain't chicago: the underground sound of uk house and acid 1987-91
strut
*
1:48:06 ()
rocky burnette
tired of toein' the line
7"
emi america
1980
1:54:45 ()
shoes
head vs. heart
ignition
black vinyl
*
1:58:38 ()
mucca pazza
monster tango
safety fifth
electric cowbell
*
2:10:44 ()
the sharpees
do the 45
va-move with the groove: hardcore chicago soul 1962-70
charly
*
2:14:42 ()
the fallen leaves
the international brigade
that's right
parliament
2009
2:17:11 ()
glen burtnick
follow you
7"
a&m uk
1987
2:21:02 ()
subsonics
peanuts
in the black spot
slovenly
*
2:24:54 ()
d.l. byron
listen to the heartbeat
this day and age
arista
1980
2:27:15 ()
ann magnuson & kristian hoffman
"now who was jobriath"
the jobriath medley
pink fleece music
*
2:35:48 ()
ann magnuson & kristian hoffman
i'maman
the jobriath medley
pink fleece music
guest vocals from Russell Mael!
*
2:36:58 ()
kramer
i want candy
the brill building
tzadik
*
2:40:47 ()
hot lunch
killer smile
7"
who can you trust
*
2:45:15 ()
zz top
i gotsta get paid
la futura
american
*
2:48:25 ()
jon spencer blues explosion
bag o' bones
meat and bones
mom + pop
playing live on the Cherry Blossom Clinic this coming Saturday afternoon! Tune in from 3pm - 6pm!
*
2:52:27 ()
2:56:20 ()
<-- Previous playlist
| Back to
The Evan "Funk" Davies Show playlists
|
Next playlist -->
RSS feeds for The Evan "Funk" Davies Show:
Playlists feed |
MP3 archives feed
|
E-mail Evan Davies
|
Other WFMU Playlists
|
All artists played by The Evan "Funk" Davies Show
|
---
Listen on the Internet
|
Contact Us
|
Music & Programs
|
WFMU Home Page
|
Support Us
|
FAQ
Live Audio Streams:
Pop-up
|
128k AAC
|
128k MP3
|
32k MP3
|
32k Windows
---