The Evan "Funk" Davies Show: Playlist from October 17, 2012
Every show starts with the '70s! We'll rediscover forgotten rockers, revisit unfairly maligned disco beats and replay power-pop favorites. Next: plenty of new releases, occasional live bands and more. Don't let the nickname confuse you.
<-- Previous playlist | Back to The Evan "Funk" Davies Show playlists | Next playlist -->
---
October 17, 2012: BROUGHT LOW live set! (31 Days Of October Silent Fundraiser, week 3)

Listen to this show:
Pop‑up player! | Add or read comments

When you hear The Brought Low you might think that they're from Detroit by way of Atlanta, or Flint by way of Houston. You'd be wrong, but it's understandable: this Brooklyn power trio mixes together classic Southern and Midwest Rock styles to create their own brew of '70s classic rock with a bit of a punk twist. Their most recent album, Third Record (Small Stone) drew comparisons to Humble Pie, the Stooges, The Saints, Grand Funk Railroad and yes, I'll say it, Lynyrd Skynyrd. Listen to their live set and draw your own comparison!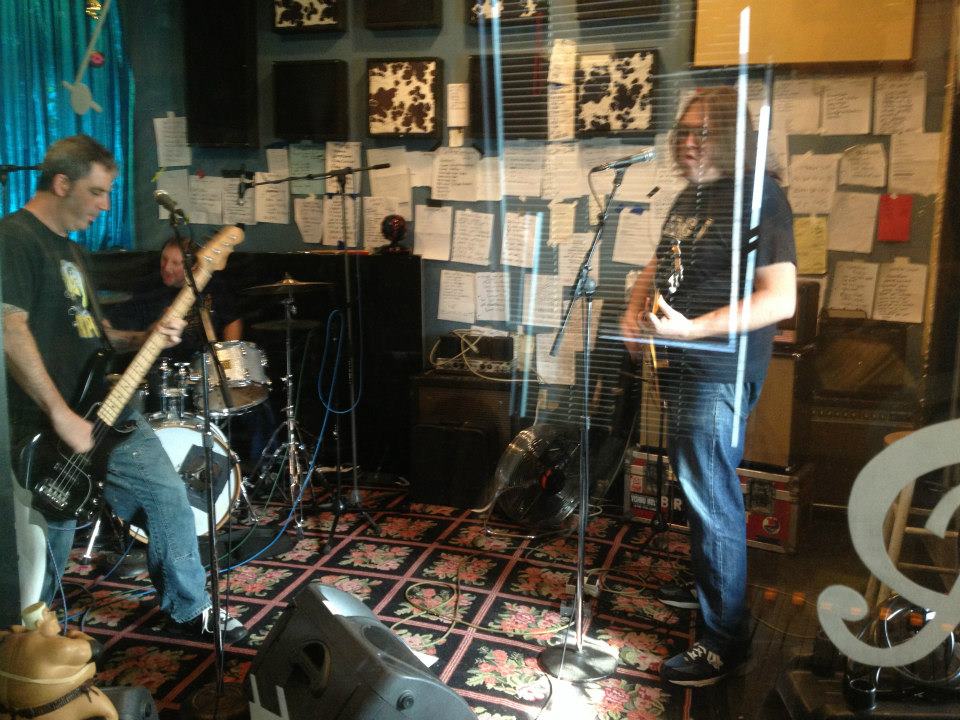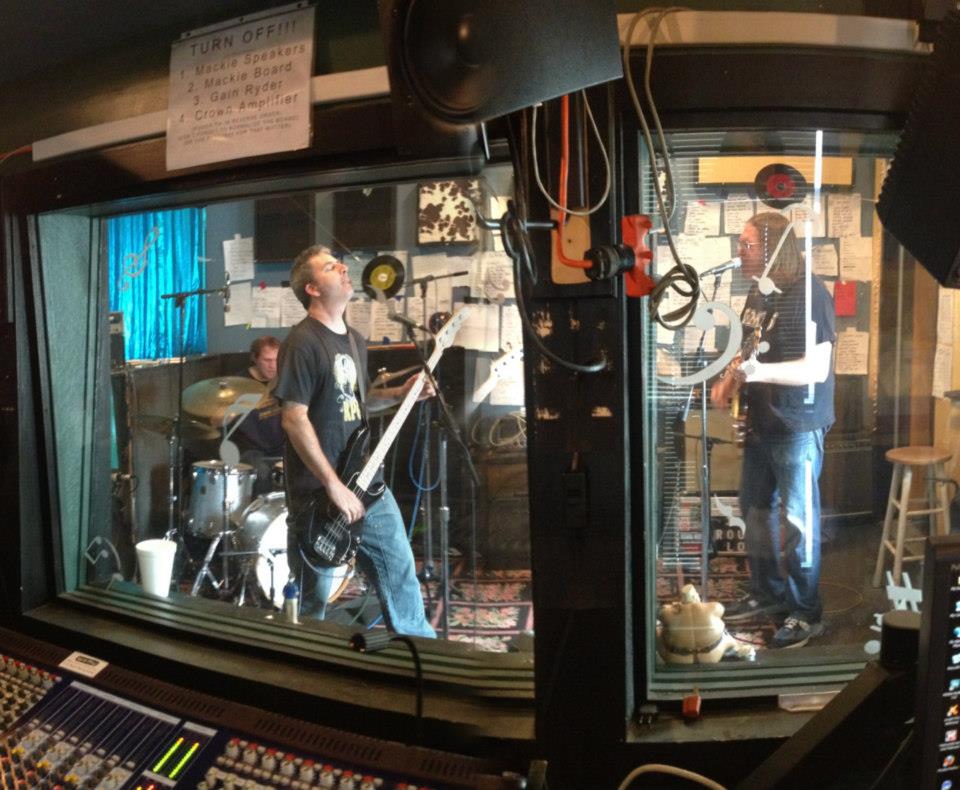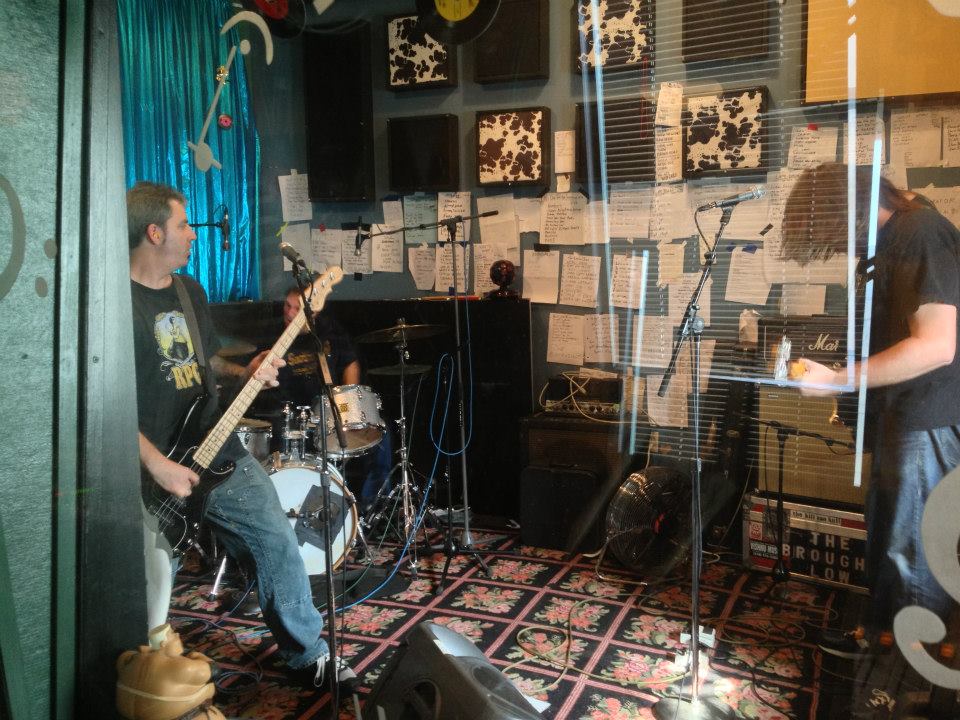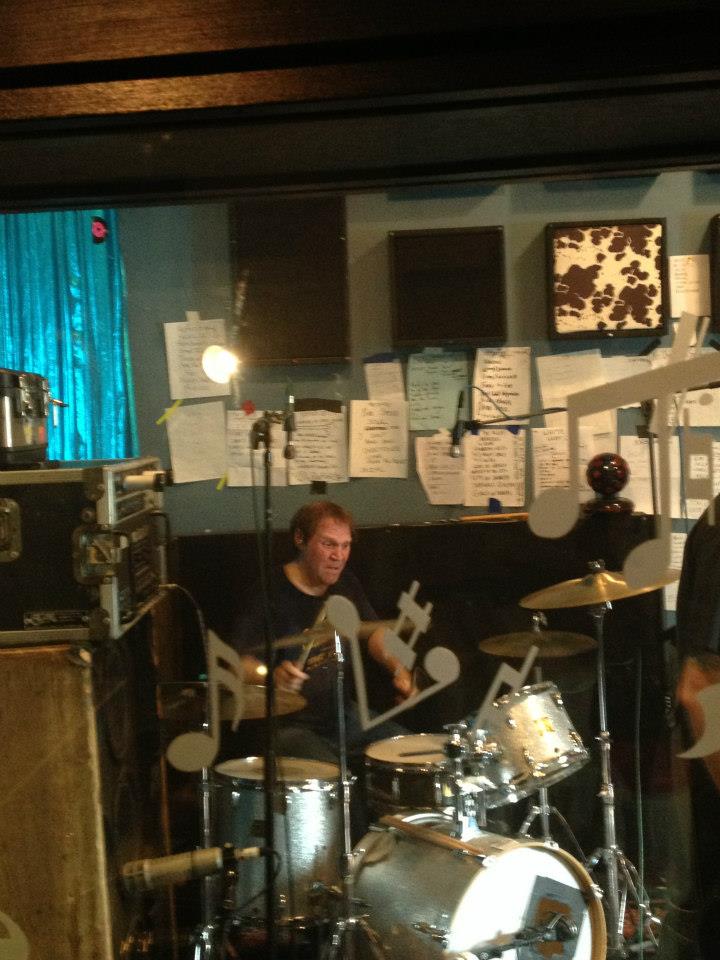 This special show is part of the WFMU's 31 Days Of October silent fundraiser -- we're giving you a full month of special shows instead of interrupting our on-air programming for a second time this year, but we really need your support to help keep us on the air.

P L E A S E P L E D G E N O W !

Please Like The Evan "Funk" Davies Show on Facebook and/or follow me on Twitter!
(* = new)


Artist
Track
Album
Label
Year
Comments
New
Approx. start time
goddo
too much carousing
who cares
polydor
1978
0:00:00 (Pop‑up)
nazareth
my white bicycle
greatetst hits
a&m
1975
0:04:31 (Pop‑up)
hooker
mr. sister
rock and roll
vintage/rockadrome
2012
cd reissue; orig 1978
0:07:34 (Pop‑up)
the bon
miss october
static electricity
boppa do down
2011
0:11:12 (Pop‑up)
cheek
do you have a soul?
s/t 7" ep
voxx
1980
0:16:56 (Pop‑up)
nagg
beauty of the bitch
s/t
dollar record records
2004
0:20:27 (Pop‑up)
ram jam
right on the money
s/t
epic
1977
0:22:38 (Pop‑up)

live set from THE BROUGHT LOW
engineered by Mike Sin

Ben Smith - guitars, vocals
Bob Russell - bass, vocals
Nick Heller - drums

Catch them at Radio Bar in Somerville Mass. on Saturday Nov 3, and at Hank's in Brooklyn on Nov. 10!
the brought low
old century
live on WFMU
0:34:20 (Pop‑up)
the brought low
everybody loves a whore
live on WFMU
0:37:23 (Pop‑up)
the brought low
the kelly rose
live on WFMU
0:40:24 (Pop‑up)
the brought low
this ain't no game
live on WFMU
0:44:21 (Pop‑up)
the brought low
army of soldiers
live on WFMU
Digital EP available at coextinction.com.
0:48:52 (Pop‑up)
the brought low
black river
live on WFMU
Digital EP available at coextinction.com.
0:52:52 (Pop‑up)
woollen kits
cheryl
four girls
trouble in mind
*
0:54:38 (Pop‑up)
bob mould
keep believing
silver age
merge
*
0:57:46 (Pop‑up)
the brought low
black river
live on WFMU
encore!
1:03:05 (Pop‑up)
the brought low
vernon jackson
live on WFMU
1:05:54 (Pop‑up)
the brought low
what i found
live on WFMU
1:11:03 (Pop‑up)
the brought low
chat with efd
live on WFMU
1:15:45 (Pop‑up)
andy shernoff
let's get the band back together
cd-r
*
1:23:02 (Pop‑up)
apache dropout
1-2-3 red light
bubblegum graveyard
trouble in mind
*
1:25:19 (Pop‑up)
celia & the mutations
you better believe me
7"
ua
1977
1:27:15 (Pop‑up)
eddy current suppression ring
i admit my faults
split 12" with uv race
almost ready
live performance from 2008
*
1:30:07 (Pop‑up)
duncan reid
77
little big head
lbh
He wrote this song and gave it to the Cute Lepers for their Adventure Time album now here's his own version
*
1:35:53 (Pop‑up)
gap dream
58th st fingers
s/t
burger
next week's live guests here on the show! See them live in Philly tomorrow (Thurs) night at Kung Fu Necktie, Friday night at Public Assembly in Brooklyn, and Saturday night at Big Snow, also in Brooklyn!
*
1:49:36 (Pop‑up)
the marble vanity
what could go wrong?
s/t
*
1:53:05 (Pop‑up)
yo la tengo
stupid things
stupid things ep
matador
*
1:57:05 (Pop‑up)
jacco gardner
where will you go
7"
trouble in mind
*
2:02:14 (Pop‑up)
mmoss
war sux
only children
trouble in mind
*
2:14:46 (Pop‑up)
the bizarros
nova
complete collection 1976-1980
windian
2-LP collection
*
2:25:08 (Pop‑up)
warm soda
reaction
7"
southpaw
Recent live guests!
*
2:28:31 (Pop‑up)
bart davenport
someone 2 dance
7"
antenna farm
*
2:31:27 (Pop‑up)
ladytron
discotraxx
604
emperor norton
2001
2:33:57 (Pop‑up)
ruckus roboticus
t.g.i.f. (thank god it's funky) feat. spanky wilson
12"
dance or die
*
2:37:58 (Pop‑up)
the renegades
thirteen women
7"
norton
2:42:29 (Pop‑up)
the limiñanas
hospital boogie
crystal anis
hozac
*
2:51:03 (Pop‑up)
the fleshtones
acero e iman
quatro x quatro
yep roc
Si, eso es "Magnet And Steel" en Español!
*
2:53:52 (Pop‑up)
<-- Previous playlist
| Back to
The Evan "Funk" Davies Show playlists
|
Next playlist -->
RSS feeds for The Evan "Funk" Davies Show:
Playlists feed |
MP3 archives feed
|
E-mail Evan Davies
|
Other WFMU Playlists
|
All artists played by The Evan "Funk" Davies Show
|
---
Listen on the Internet
|
Contact Us
|
Music & Programs
|
WFMU Home Page
|
Support Us
|
FAQ
Live Audio Streams:
Pop-up
|
128k AAC
|
128k MP3
|
32k MP3
|
32k Windows
---