The Evan "Funk" Davies Show: Playlist from June 25, 2014
Every show starts with the '70s! We'll rediscover forgotten rockers, revisit unfairly maligned disco beats and replay power-pop favorites. Next: plenty of new releases, occasional live bands and more. Don't let the nickname confuse you.
<-- Previous playlist | Back to The Evan "Funk" Davies Show playlists | Next playlist -->
---
Upcoming events:
Wed. Oct 16th, 9pm - Midnight: Singles Going Seventies! (More info...)


Wed. Oct 23rd, 9pm - Midnight: A salute to New York Rocker (More info...)


Wed. Oct 30th, 9pm - Midnight: Stag plays live (More info...)

---
June 25, 2014: DAN EPSTEIN, author of Stars & Strikes: Baseball & America In The Bicentennial Summer Of '76, live in the studio!

Listen to this show: | Add or read comments

In Dan Epstein's previous book, Big Hair and Plastic Grass, we learned how the '70s changed baseball forever. His latest book, Stars and Strikes: Baseball and America in the Bicentennial Summer of '76, focuses on the year that brought us the Chicago White Sox wearing shorts, C.W. McCall's "Convoy," the California Angels hiring their DH from Casablanca Records, Frampton Comes Alive, Mark "The Bird" Fidrych's brilliant rookie year, the Ramones and so much more.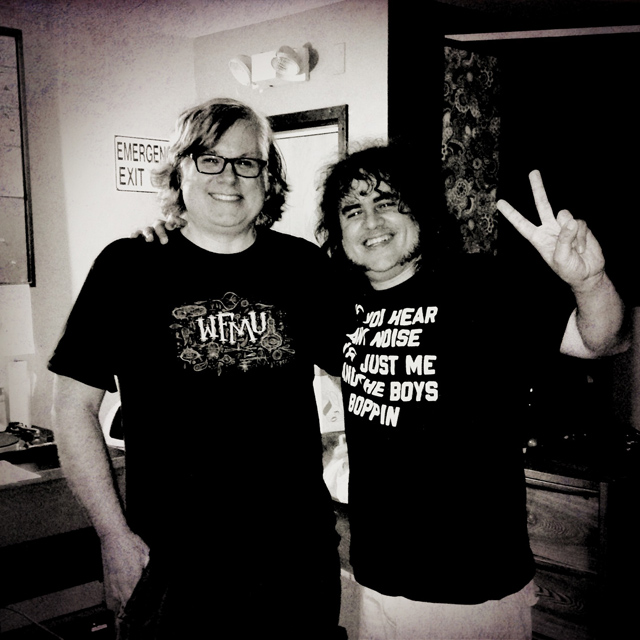 photo: Katie Howerton

Tonight Dan returns to The Evan "Funk" Davies show with more riotous tales of '70s baseball! And be sure to come out to see Dan in person reading from the book Thursday the 26th at Bergino Baseball Clubhouse (67 E. 11th St.) at 7pm and Sunday the 29th at Manitoba's (99 Avenue B), also at 7pm.

Social Media Promotion Alert! Please take a moment to Like The Evan "Funk" Davies Show on Facebook and follow me on Twitter! Thank you.
(* = new)


Artist
Track
Album
Label
Year
Comments
New
Approx. start time
the bee gees
You should be dancing
7"
rso
1976
0:00:00 ()
gary wright
love is alive
the dreamweaver
wb
1976
0:03:53 ()
brick
dazz
7"
bang
1976
0:07:37 ()
the bellamy brothers
let your love flow
featuring let your love flow
wb
1976
0:12:57 ()
war
summer
greatest hits
ua
1976
0:16:14 ()
philadelphia phillies
phillies fever
7"
grand prix
1976
0:45:37 ()
lou rawls
you'll never find another love like mine
all things in time
phila. int'l
1976
0:48:09 ()
elton john & kki dee
don't go breakin' my heart
7"
rocket
1976
0:52:25 ()
garrett scott
na na kiss him goodbye
12"
west end
1976
0:56:36 ()
flamin' groovies
shake some action
groovies' greatest grooves
sire
1:15:19 ()
thin lizzy
the boys are back in town
jailbreak
vertigo
1976
1:19:31 ()
boz scaggs
lido shuffle
silk degrees
columbia
1976
1:23:57 ()
ramones
beat on the brat
s/t
sire
1976
1:27:14 ()
parliament
mothership connection (star child)
mothership connection
casablanca
1976
1:44:03 ()
don high and mighty
black cojack
12"
pickwick int'l
1976
1:49:23 ()
c.w. mccall
convoy
7"
mgm
1976
1:57:44 ()
baseball project
1976
volume 2: high and inside
yep roc
2011
2:01:24 ()
redd kross
1976
third eye
atlantic
1990
2:05:08 ()
comet control
blast magic
s/t
tee pee
*
2:16:02 ()
scraps
secret paradise
7"
disembraining
*
2:23:34 ()
crash course in science
cardboard lamb
signals from pier thirteen
dark entries
new reissue, orig 1981
*
2:27:06 ()
electric eels
jaguar ride
7"
hozac
new reissue, orig 1975
*
2:29:25 ()
the ones
short dress
s/t
rerun
new cd collection, orig '78-'80
*
2:31:44 ()
milk 'n' cookies
not enough girls in the world (alternate version)
7"
captured tracks
*
2:41:51 ()
parquet courts
what color is blood?
sunbathing animal
what's your rupture?
*
2:44:56 ()
daddy long legs
big road blues
blood from a stone
norton
*
2:48:23 ()
king tears mortuary
grease trap
asleep at the wheel of fortune 7" ep
vacant valley
*
2:53:56 ()
mousie & the traps
how about you
va-the rebel kind: girls with guitars 3
ace
*
2:54:03 ()
citizen blast kane
sandwich time
the lobster dinner demos
reduced lunch
*
2:56:31 ()
<-- Previous playlist
| Back to
The Evan "Funk" Davies Show playlists
|
Next playlist -->
RSS feeds for The Evan "Funk" Davies Show:
Playlists feed |
MP3 archives feed
|
E-mail Evan Davies
|
Other WFMU Playlists
|
All artists played by The Evan "Funk" Davies Show
|
---
Listen on the Internet
|
Contact Us
|
Music & Programs
|
WFMU Home Page
|
Support Us
|
FAQ
Live Audio Streams:
Pop-up
|
128k AAC
|
128k MP3
|
32k MP3
|
32k Windows
---