Mike L.: Playlist from January 8, 2005
Freeform radio with a predilection for planet shattering beats, rumbling guitars, bit mappy electronics, hash hazy strumming, and other related sonics for cultured and urbane criminal types. Please direct all complaints to the attention of our North Bergen office. (Visit homepage.)
<-- Previous playlist | Back to Mike L. playlists | Next playlist -->
---
January 8, 2005: The WFMU Post-Holiday Party!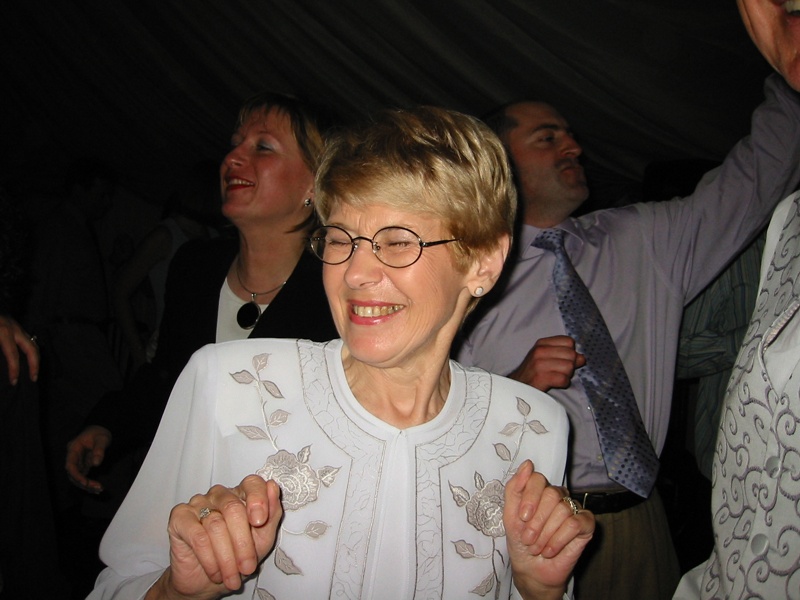 Artist
Track
Ahhh, nothing like seeing all your FMU compadres get pissdrunk and dance like maniacs in celebration of another year's passing. And what better excuse to wheel out an hour's worth of party music? The WFMU Post Holiday Party is our once-a-year pre-emption of regular Saturday night programming for party-themed sets from a rotating cast of FMU staffers. (This year, including Irene Trudel, Donna Summer, Noah Zark, Irwin Chusid, Rich Hazelton, Dave the Spazz, OCDJ, Lou Ziegler, Mac, Small Change, and moi.) Thanks to the miracle of modern technology, you can choose to hear the whole thing right from the beginning, or just my set.
Rolling Stones
Undercover of the Night
Amon Tobin
Verbal
Pedestrian
The Toss & Turn
Go Home Productions
Artist A vs. Artist B
The Cult
Wild Flower
Radio 4
Party Crashers
Deltron 3030
Positive Contact (Automator Remix)
Beastie Boys
She's On It
LCD Soundsystem
Daft Punk is Playing at My House
Carol Cool
Upside Down
Billy Squier
Rock me Tonight
AC/DC
Shot Down in Flames
Ike & Tina
Get You When I Want You
Beyonce & Jay-Z
Crazy in Love
So let that be a lesson to you: The Pop Music Whore that lives deep in each of us can crawl out after criminally few drinks.

Happy New Year.
<-- Previous playlist
| Back to
Mike L. playlists
|
Next playlist -->
RSS feeds for Mike L.'s show:
Playlists feed |
MP3 archives feed
|
E-mail Mike L.
|
Other WFMU Playlists
|
All artists played by Mike L.
|
---
Listen on the Internet
|
Contact Us
|
Music & Programs
|
WFMU Home Page
|
Blog
|
Support Us
|
FAQ
Live Audio Streams:
Pop-up
|
128k AAC
|
128k MP3
|
32k MP3
|
32k Windows
---