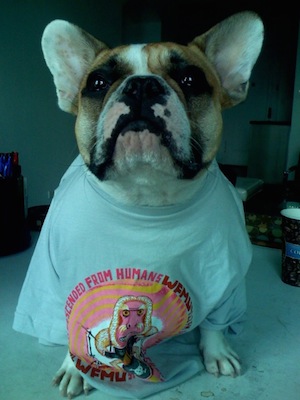 Like any respectable team, WFMU needs a mascot.
Make a tax-deductible donation to WFMU this October, and enter your pet into our first-ever mascot contest! If selected in our drawing at the end of the month, your pet could be named WFMU's mascot for an entire year -- basking prominently on our website and adored by freeform radio fans everywhere.
Your support this fall will allow us to outfit our recently opened performance space, Monty Hall, with some key audio gear and an instrument backline.
With your help, we can turn Monty Hall into a great sounding venue that bands and fans love. We've got tons of live guests and Monty Hall events lined up this month, plus Singles Going Steady Week (Oct 20-26).
We hope you can help us out with a pledge!
Here's how you can help WFMU: