Music Of Mind Control with Micah: Playlist from July 16, 2019
An exploration into the musical output of religious cults, new religious movements, and individuals of a spiritually inspired and divine nature.
<-- Previous playlist | Back to Music Of Mind Control with Micah playlists | Next playlist -->
---
July 16, 2019: Interview with Unicole Unicron of UNICULT
Unicole is the leader of UNICULT, a communal framework for establishing joy. Promoting ideas of intention and manifestation, extraterrestrial intelligence and transhumanist notions of gender and identity, Unicole is a rising pop star cult leader and digital salvationist. Ze is also the brains behind the Indie GoGo campaign "Eve's Robot Dreams", a consent-focused robot brothel.
Unicole's personal website
UNICULT
Zir Music (Uni Brainwasher)
Eve's Robot Dreams Indie GoGo page
VICE documentary
Listen to this show:
Pop‑up player!
|
Add or read comments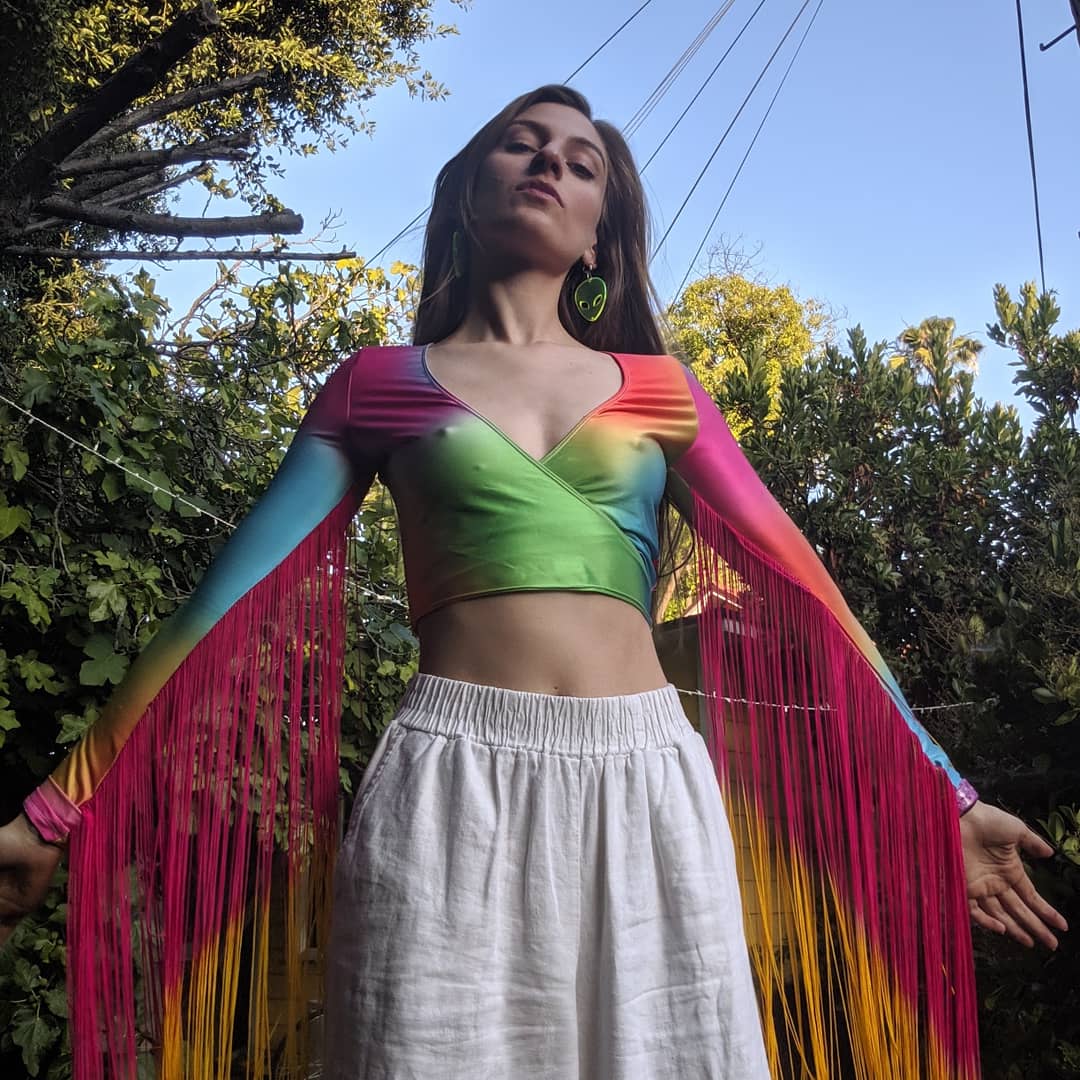 Artist
Track
Album
Comments
Approx. start time
Uni Brainwasher
I Can
High Fi Joy
unicult
Uni Brainwasher
Space Alien in the USA
America's Sweetheart
unicult
Outside Time and Space
Innocent Hypnosis
Across the World
unicult
0:08:59 (Pop‑up)
Interview with Unicole Unicron
0:14:22 (Pop‑up)
Uni Brainwasher
Do You Remember
Atlantis
unicult
0:46:00 (Pop‑up)
Uni Brainwasher
Magic Spells
Low Fi Joy
Unicult
0:49:39 (Pop‑up)
Uni Brainwasher
Imagination is Salvation
Pop Spirituality
unicult
0:50:34 (Pop‑up)
Uni Brainwasher
Accept Me As Your Prophet
High Fi Joy
unicult
0:52:40 (Pop‑up)
Outside Time and Space
AbrAcAdAbrA
AbrAcAdAbrA
unicult
0:55:53 (Pop‑up)
<-- Previous playlist
| Back to
Music Of Mind Control with Micah playlists
|
Next playlist -->
RSS feeds for Music Of Mind Control with Micah:
Playlists feed |
MP3 archives feed
|
E-mail Micah
|
Other WFMU Playlists
|
All artists played by Music Of Mind Control with Micah
|
---
Listen on the Internet
|
Contact Us
|
Music & Programs
|
WFMU Home Page
|
Support Us
|
FAQ
Live Audio Streams:
Pop-up
|
128k AAC
|
128k MP3
|
32k MP3
|
32k Windows
---