October 14, 2017: Filling in for Todd-O-Phonic... Falling into Autumn with a live set from the Low Doses!


WFMU's cash-flow problem is the stuff of monster movies, and our October Fundraiser -- the Into-the-Black campaign -- is here to help carry us through the leanest months of the year. If you are not a Swag-4-Life monthly donor, PLEASE join the campaign this month! And if you're already in the Swag-4-Life program, please increase your monthly donation by whatever amount is doable. We are hoping to increase our roster of Swag 4 Lifers from 2000 to 4000 during this fundraiser. Help out the Freeform Station of the Nation by making a pledge to WFMU though the link at the top of this page!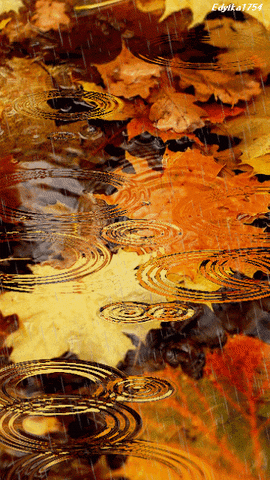 Listen to this show:
Pop‑up player!
|
Add or read comments
Artist
Track
Album
Label
Format
Comments
New
Approx. start time
999
Me and My Desire
999
United Artists
LP
1978
0:00:00 (Pop‑up)
Earthquake
Hit The Floor
VA: DIY Come Out and Play - American Power Pop 1 (1975-78)
Rhino
CD
1976
0:03:21 (Pop‑up)
On and Ons
Runabout
Welcome Aboard
Citadel
CD
2017
*
0:07:02 (Pop‑up)
Leather Girls
Sweet Lenore
Leather Girls
Yippee Ki Yay
CD
2017
*
0:10:03 (Pop‑up)
Ted Leo
The Future
The Hanged Man
Ted Leo
CD
2017
*
0:12:56 (Pop‑up)
Len Price 3
You Can't Say Goodbye
Kentish Longtails
JLM Recordings
CD
2017
*
0:16:57 (Pop‑up)
Service
Time Release
(single)
Tremor
7"
1980
0:19:19 (Pop‑up)
Tom Petty and The Heartbreakers
When the Time Comes
You're Gonna Get It!
Shelter
LP
1978
0:21:39 (Pop‑up)
Searchers
Lost in Your Eyes
The Searchers
Sire
LP
1979. Written by Tom Petty
0:24:38 (Pop‑up)
Byrds
5D
Fifth Dimension
Columbia
CD
1966. Mistakenly identified as "Wild Mountain Thyme" -- wrong cue on my part!
0:28:37 (Pop‑up)
Lords
Don't Mince Matter
Singles, Hits & Raritaten
Bear Family
CD
1966
0:39:33 (Pop‑up)
Who
Whiskey Man
(single)
Decca
7"
1966
0:43:19 (Pop‑up)
Q65
So High I've Been, So Down I Must Fall
The Best of Q65: Nothing But Trouble 1966-68
Rev-Ola
CD
1967
0:46:20 (Pop‑up)
Palace Guard
Like Falling Sugar
VA: Nuggets Volume Four: Pop (Part Two)
Rhino
LP
1965
0:49:29 (Pop‑up)
Sons Of Adam
Feathered Fish
VA: Fuzz, Flaykes, & Shakes, Vol. 6 - Come Into My World
Dionysus
LP
1966
0:51:30 (Pop‑up)
Shadows
The Warlord
20 Golden Greats
EMI
LP
1965
0:54:00 (Pop‑up)
Sleepy
Mrs. Bailey's Barbeque & Grill
VA: Steppin' Through an Empty Time - Fairytales Can Come True, Volume 5
Psychic Circle
CD
1967
0:56:35 (Pop‑up)
Hollies
Schoolgirl
Clarke, Hicks & Nash Years: The Complete Hollies April 1963 – October 1968
Parlophone
CD box set
1967
0:59:51 (Pop‑up)
Los In
Mi Pequeno Libro Rojo
VA: Exitos a Go Go: 60's Teenbeat South of the Border
AIP
CD
1966
1:03:13 (Pop‑up)
Hamlets
It's Autumn
VA: Dutch Beat Explosion
Distortions
CD
1966
1:05:56 (Pop‑up)

THE LOW DOSES Live on Optical Sound with Mike Sin on WFMU



Ryan Masterson: vocals, guitar
Christina Caira: bass, vocals
Vin Russoniello: drums

Session engineer: Mike Sin

Like the Low Doses on Facebook
The Low Doses on Bandcamp
The Low Doses next single release will be on Hidden Volume records
Like Hidden Volume Records on Facebook
The Low Doses will be playing live at WFMU's performance space Monty Hall on 11/15/17 with the Eyelids!

Low Doses
Talkin Trashed
Live on WFMU!
1:15:23 (Pop‑up)
Low Doses
Bathroom Stall
Live on WFMU!
1:17:00 (Pop‑up)
Low Doses
Bee Sting
Live on WFMU!
1:19:41 (Pop‑up)
Low Doses
Weekend Warrior
Live on WFMU!
Soon to be released on a new single!
Here's the sleeve artwork:

1:22:38 (Pop‑up)
Low Doses
One More Try
Live on WFMU!
Soon to be released on a new single!
1:25:02 (Pop‑up)
Low Doses
Two-Headed Girl
Live on WFMU!
1:27:10 (Pop‑up)
Low Doses
In Love Again
Live on WFMU!
1:30:44 (Pop‑up)
Low Doses
Already Gone
Live on WFMU!
1:34:00 (Pop‑up)
Low Doses
Interview
Live on WFMU!
1:39:53 (Pop‑up)
Rock City
The Answer
VA: Looking Forward - The Roots of Big Star Featuring Chris Bell
Omnivore
CD
1970
1:46:17 (Pop‑up)
Partridge Family
Lay it on the Line
Up to Date
Bell
LP
1971
1:49:44 (Pop‑up)
Raspberries
Ecstasy
Pop Art Live
Omnivore
CD
New release of first live reunion show from 2004!
*
1:52:10 (Pop‑up)
Successful Failures
When Did Everybody Grow Up
Ichor of Nettle
FDR
CD
2017. Playing live at The Record Collector in Bordentown, NJ on Friday, 10/20.
*
1:56:22 (Pop‑up)
Safes
Mind Of Its Own
Tasty Waves
Hidden Volume
LP
2017
*
1:58:45 (Pop‑up)
Alice Cooper
Sun Arise
Love It to Death
Warner Bros.
LP
1971. Covering Rolf Harris.
2:00:55 (Pop‑up)
Jose Feliciano
Virgo
VA: What's Your Sign, Girl? Zodiac Soul 1969 to 1979
WFMU
CD-R
1975. From Joe McGasko's 2017 WFMU marathon premium!
*
2:04:28 (Pop‑up)
Chaps
Wait a Minute
VA: Lost Souls Volume 5
Psych of the South
CD
1969
2:07:50 (Pop‑up)
Beryl Marsden
Music Talk
VA: Marylebone Beat Girls 1964-1967
Ace
CD
1965
*
2:11:00 (Pop‑up)
Freddy Cannon
The Urge
(single)
Swan
7"
1960
2:14:04 (Pop‑up)
Teddy Neeley Five
Autumn Afternoon
VA: Book A Trip - The Psych Pop Sounds of Capitol Records
Now Sounds
CD
1966
2:28:45 (Pop‑up)
Beau Brummels
Here We Are Again
The Very Best of the Beau Brummels: The Complete Singles
Varese Sarabande
CD
1966
*
2:31:06 (Pop‑up)
Mellow Candle
Feeling High
VA: Sunday Sunshine -- The World of SNB Records
RPM
CD
1968
2:33:49 (Pop‑up)
Mixed Bag
Million Dollar Bash
VA: Take What You Need - UK Covers of Bob Dylan Songs 1964-69
Ace
CD
1969
*
2:36:17 (Pop‑up)
Black Hollies
The Autumn Chateau
Casting Shadows
Ernest Jenning Record Co.
CD
2007
2:38:41 (Pop‑up)
Groove
I See a New Day
VA: Upside Down, Vol. 3 - 1966-1971
Particles
CD
1968
2:42:18 (Pop‑up)
Bobby Hatfield
What's the Matter Baby
The Other Brother: A Solo Anthology 1965-1970
Ace
CD
1968
2:44:36 (Pop‑up)
Wilson Pickett
Sit Down And Talk This Over
Wilson Pickett Sings Bobby Womack
Ace
CD
1969
*
2:47:36 (Pop‑up)
Charles Bradley
Ain't it a Sin
Changes
Dunham
CD
2016
2:50:03 (Pop‑up)
Show Stoppers
Ain't Nothing But A House Party
VA: Nothing But a House Party - The Birth of the Philly Sound 1967-71
Kent Soul
CD
1967
*
2:53:31 (Pop‑up)