Transpacific Sound Paradise

Saturday, June 25, 2011

Anasma & Ranya Renée of NY Theatrical Bellydance Conference + Wedding Songs

Hear this show now:
Pop‑up player! | Add or read comments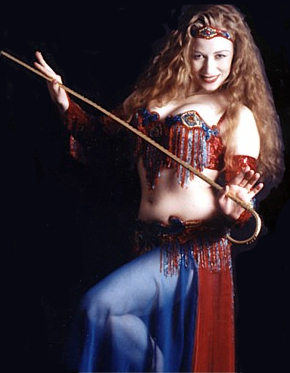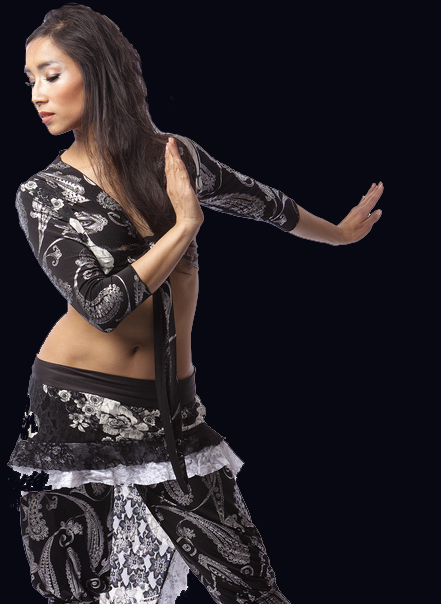 Ranya Renée (L), Anasma photographed by Kaveh Kardan (R).

The annual New York Theatrical Bellydance Conference - featuring daytime workshops and evening performances (as well as a pre-conference bellydance shopping tour!) - is July 6-10. Its two founding directors are Anasma and Ranya Renée, both accomplished dancers, choreographers and dance teachers. Anasma and Ranya stop by to give us an inside look at the conference and give us a feel for what's happening in this rapidly evolving dance movement. We also hear music by the ensembles that will play during the conference and sample some of the music that the dancers dance to - both traditional and modern.

٭٭٭٭٭٭٭٭٭٭٭٭٭٭٭٭٭٭٭٭٭٭٭٭٭٭٭٭٭٭٭٭٭٭٭٭٭٭٭٭٭٭٭٭٭٭٭٭٭٭٭٭٭٭٭٭

Drom Ticket Giveaways to Celebrate Marriage Equality in NY State!

If you're interested in tickets to any of these shows at Drom 85 Ave. A in the East Village, NY please send an email to robw AT wfmu DOT org. Please let me know your order of preference for the shows below (in case I can't give you your first choice):

July 8: MAKU Sound System, Chota Madre, Bachaco 11:30 pm - three powerful bands - leading newcomers on the Spanish-language music scene in NY

July 16: Frente Cumbiero + La Cumbiamba eNeYe, 8 pm - hot new electro-cumbia band from Colombia plus deep trad roots from Colombian band in NY

July 29: Pistolera and Nation Beat, 8 pm - feisty Mexican-rooted accordion and guitar rock and NE Brazil style big beats with bits of Americana too

Aug 20: Fishtank Ensemble + Copal, 8 pm - great East European inspired music - fiddle-driven mayhem (Fishtank) and etheral sounds (Copal)

Aug 31st or Sept 1, 7:30 and 10 pm shows: Mikarimba (Mika Yoshida, Steve Gadd, Eddie Gomez, Stefan Karlson) - contemporary marimba and jazz / improv band

Oct 5th: Fahir Ataloglu (w/ Anthony Jackson, Horatio "El Negro" Hernandez): Turkish, Cuban and American music meet via jazz / improv

Email your requests from the list above to robw AT wfmu DOT org and I'll get back to you by Monday morning, thanks!

Deadline: Sunday June 26 2011, 11 pm Barnegat Time.


This Week's Playlist:
(* = new)
Bob Dylan: Wedding Song
/ Planet Waves
Muzsikás And Márta Sebestyen: Füzesi Lakodalmas (Wedding in a Füzes Village)
German Goldenshteyn: Wedding Hora
Tito Rodriguez & His Orchestra: Matrimonio Feliz
Monsoon Wedding Soundtrack: Wedding Baraat
Boom Pam: Wedding Song

Live on WFMU's Transpacific Sound Paradise June 23, 2007 (note - this song may have played twice while we were dealing with computer problems - our apologies!)
Gogol Bordello: American Wedding

Have you ever been to American wedding?
Where is the vodka, where's marinated herring?
Mahmoud Ahmed: Sedetegnash Negn
/ Ethiopiques Volume 7 / Buda Musique
Group Doueh: Aziza
/ Zayna Jumma / Sublime Frequencies / *
Enzo Avitabile and Bottari: Faccia...
/ Various Artists: Passione Soundtrack
Cheb i Sabbah: Koi Bole Ram Ram
/ Devotion / Six Degrees
Vocals - Rana Singh
Tom Ze: Track 4
/ Tom Ze
Jalila's Raks Sharqi: Alf Leyla Wi Leyla
/ Raks Sharki Vol. 3 - Journey of the Gypsy Dancer / Piranha
Instrumental version of Umm Kulthum song
Farid al Atrache: Raks El Gamal
Fatima Sarhan: Under the Window
Scott Wilson & Efendi: Aziza

Mohammed Abdel Wahab composition
Scott Wilson: Daddy LoLo
/ Casbah Dreams
Djinn: Double Doom Drum Solo
/ The Middle East Side
Beatbox Guitar: The End Again
/ Beatbox Guitar
Burhan Öçal & Pete Namlook: Excerpt
/ Sultan Osman
Jelly Roll Morton: Black Bottom Blues
/ Jelly Roll Morton: 1926-1930 / JSP
Lisandro Meza: Cumbia de los Locos
/ Lisandro's Cumbia / World Circuit
Choc Quib Town: Oro
/ Oro / Nacional
Khaira Arby: Dja Cheickna
/ Timbuktu Tarab
Ssahha: Taqsim For Ummi
/ Ummi / *