Transpacific Sound Paradise

Saturday, July 28, 2012

Istanbulive: Selda, Wonderland, SecretTrio @ Lincoln Center Out of Doors

Hear this show now: | Add comments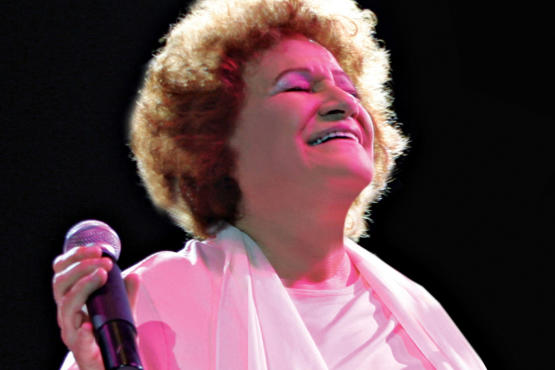 WFMU returns to Lincoln Center's Damrosch Bandshell to broadcast the fourth annual Istanbulive - a musical celebration of Turkey (incorporating musical traditions from surrounding countries too).

This year's Istanbulive was the most exciting yet: The headliner: legendary Turkish leftist folk-rock / protest singer Selda Bağcan, who made her US debut after a 40 year career. An adoring crown stuck with her through some rainy weather, dancing and singing along to song after song.

Earlier in the evening we heard from Ilhan Ersahin's Wonderland, the Turkish-roots-meets-jazz project of the saxophonist / club and label maven (NuBlu), producer (Wax Poetic) - featuring Turkish Roma (Gypsy) clarinet wizard Hüsnü Şenlendirici.

And opening the show was The Secret Trio, a virtuosic mult-culti trio that bridges traditional and contemporary Mediterranean, East European and Turkish music.

Huge thanks to tech director Bil Bowen, assistants Zeke, Justin and Katie, board op Amanda Nazario of WFMU's streaming show the Nazario Scenario, Serdar Ilhan and Mehmet Dede of the excellent NYC world music venue Drom and producers of Istanbulive, all the artists, and all the great people at Lincoln Center Out of Doors including Lincoln Center's Director of Public Programming Bill Bragin, Jimmy, Randall, Martin, Marian and everyone else.

The concert, like all Lincoln Center Out of Doors events, was free. Before the concert we heard short interviews with some of the artists and with Bill Bragin - who puts together a superb lineup every summer for Lincoln Center Out of Doors. And we sampled music from other remaining concerts in this great and long-running free concert series, which dates back to 1971, and other (mostly free) outdoor summer series from around New York. Get out there and enjoy the music, summer in New York is the best time of year for music from around the world!


This Week's Playlist:
(* = new)
Janka Nabay & The Bubu Gang: Ro Lungi
/ En Ya Say / Luaka Bop / *
Cyro Baptista's Beat the Donkey: Mumakata
/ Banquet Of The Spirits
Los Gaiteros de San Jacinto: Zoila
/ Los Gaiteros de San Jacinto
Tite Curet: Las Caras Lindas
/ Various Artists: Sono Sono (Tite Curet Tribute CD)
Ismaelito Rivera & Others: Pa'los Caserios
/ Various Artists: Sono Sono (Tite Curet Tribute CD)
Tato Torres' Yerbabuena: Cucubano
/ Various Artists: Sono Sono (Tite Curet Tribute CD)
Viento de Agua: Plantacion Adentro
/ Various Artists: Sono Sono (Tite Curet Tribute CD)
Larry Harlow: Tu Cosita Mami
/ Electric Harlow / Fania
Maria de Barros: Riberonzinh
/ Various Artists World Reggae / Putumayo
Mighty Diamonds: Get Out Of My Life, Woman
Yemen Blues: Om Min Al Yaman
/ Yemen Blues
Sidi Touré: Woy Tiladio (Beautiful Woman, Goddess of Water)
/ Koima / Thrill Jockey
Secret Trio: Live on WFMU, from Damrosch Bandshell, Lincoln Center
Amadou & Mariam: Chantez Chante
/ The Magic Couple / Wrasse
Wonderland: Live on WFMU, from Damrosch Bandshell, Lincoln Center
Kimmo Pohjonen, Samuli Kosminen and Kronos Quartet: Sarma
/ Various Artists: Rough Guide to the Music of Scandinavia / World Music Network
Selda: Live on WFMU, from Damrosch Bandshell, Lincoln Center
Gerard Edery: La Comida La Manana
/ The Sons of Sepharad