Transpacific Sound Paradise

Saturday, July 10, 2010

TP Orchestre Poly-Rythmo de Cotonou feature + Sol Okarina live

Hear this show now: | Add or read comments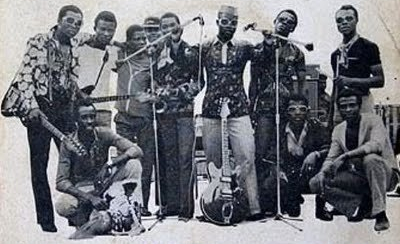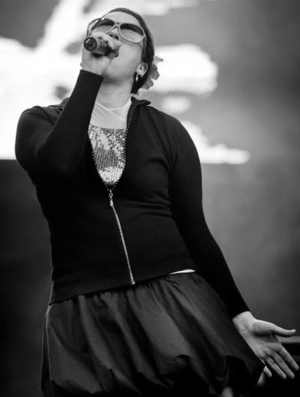 TP Orchestre Poly-Rythmo's scorching soul, rock, Afrobeat and vodou influenced, psychedelic tinged sound made them stars in Benin in the late '60s and early '70s. But they struggled to survive the country's economically challenging Marxist years. Now, with compilations of their '70s tracks on the Soundway and Analog Africa labels, they've suddenly become international stars. Their US debut concert at the Gerald W. Lynch Theater at John Jay College (as part of the annual Lincoln Center Festival) Sunday July 11 is one of the most highly anticipated shows of the summer. We'll get an introduction to Poly-Rythmo produced by Elodie Maillot of Radio France / RFI Musique, who has traveled extensively with the band.

Plus: From July 6-10, Spanish-speaking and bilingual artists will descend upon New York for the annual Latin Alternative Music Conference (LAMC). Among the conference highlights are the showcase concerts it spawns around town. Venezuela-born, Bogota-based singer Sol Okarina is among those making her NY debut this year at LAMC. She'll display her engaging blend of indie rock, cumbia, Caribbean and South American sounds as part of the multi-artist LAMC Acoustic Showcase at Le Poisson Rouge on Bleecker St., Thursday July 8. And she'll stop by FMU tonight for a solo performance and chat.

A free download of Sol Okarina's Contacto from her debut cd Sumergible: http://soundcloud.com/polenrecords/contacto

Big thanks to Felipe Alvarez of Polen Records and to our illustrious engineer, Mark Koch.


This Week's Playlist:
(* = new)
Five Roses: Thula Thula
/ Various Artists: African Renaissance Volume 1 / Eagle Records
Inketha Baweli (Mandini): Akukho Ukuthula
/ Various Artists: African Renaissance Volume 1 / Eagle Records
Sarazino: Iheyo!
/ Ya Foy! / Cumbancha / *
Bassekou Kouyate & Ngoni Ba: Amy
/ I Speak Fula / Sub Pop / Next Ambiance
Victor Démé: Dala Môgôya
/ Victor Démé / Makasound
Burkina Electric: Ca Va Chauffer
/ Paspanga / Cantaloupe
Elodie Maillot: Orchestre TP Poly Rythmo Segments from RFI

Two segments from a multi-part series Elodie is producing about the band for RFI, radio France international.
TP Orchestre Poly-Rythmo: Ne Te Faches Pas
/ The Kings of Benin Urban Groove, 1972-1980 / Soundway
Konono No. 1: Konono Wa Wa Wa
/ Assume Crash Position / Crammed Discs
Abida Parveen: Kafi (Bulleh Shah)
/ Pakistani Sufi Songs / Auvidis
Pierre De Gaillande: Don Juan
/ Bad Reputation / Barbes / *
Sol Okarina: Calypso Town (Live on WFMU)
Sol Okarina: Contacto (Live on WFMU)
Sol Okarina: Guarana
/ Sumergible / Polen
Sol Okarina: Tesoro
/ Sumergible / Polen
Nickodemus: Didibina (featuring Falu - J-Boogie remix)
/ Sun People Remixed / Wonderwheel
Bikram Singh: Nachna
/ Various Artists: World Beat Sessions / Sessions
Zinja Hlungwani: Nwa Gezani My Love
/ Various Artists: Shangaan Electro / Honest Jons / *
Ilhan Ersahin's Istanbul Sessions: Our Theory
/ Ilhan Ersahin's Istanbul Sessions with Erik Truffaz / NuBlu
Verckys: Zamba
/ Various Artists: Congo - Pont Sur le Congo / Syllart / *