Nazario Scenario: Playlist from September 3, 2014
Two hours of rollicking delite: '60s jams, cartooniness, seriousness, sing-alongs, and Simpsons talk. P.dece.
<-- Previous playlist | Back to Nazario Scenario playlists | Next playlist -->
---
September 3, 2014: Focus and Intensity

Listen to this show:
Pop‑up player! | Add or read comments

...........shell..game.....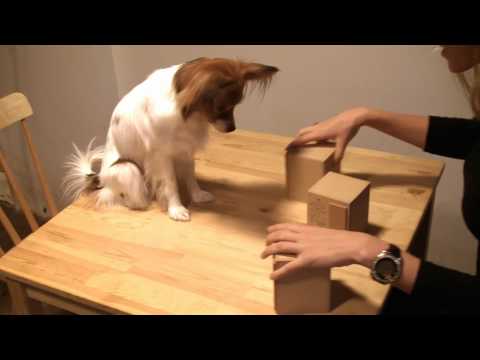 (* = new)


Artist
Track
Album
Label
Year
Format
Images
New
Approx. start time
The Mauds
Sergeant Sunshine
Mercury
1968
7"
0:00:00 (Pop‑up)
Robyn Hitchcock and the Egyptians
Balloon Man
A&M
1988
7"
0:03:54 (Pop‑up)
Yo La Tengo
Super Kiwi
Matador
7"
*
0:07:20 (Pop‑up)
Donovan
Writer in the Sun
Mellow Yellow
Epic
1966
LP
0:10:42 (Pop‑up)
Boys of Summer
0:14:43 (Pop‑up)
Th' Faith Healers
Reptile Smile
Lido
Elektra
1992
CD
0:19:04 (Pop‑up)
PJ Harvey
Man-Size
Rid Of Me
Island
1993
CD
0:23:12 (Pop‑up)
Iggy Pop
Pretty Flamingo
Arista
1979
7"
0:26:30 (Pop‑up)
Violent Squid
She Was Drunk As She Was Beautiful
Day Wants Empty
no label
LP
*
0:36:48 (Pop‑up)
Jesse Jarnow
A Teenager's Space Probe of Promises (Frow Show remix)
WFMU Reinterprets The Music Of Sun Ra: Interplanetary Remixes
2011
CD
0:38:57 (Pop‑up)
Superchunk
Like a Fool
Foolish
Merge
1994
CD
0:41:58 (Pop‑up)
The Guess Who
Proper Stranger
RCA
1970
7"
0:46:51 (Pop‑up)
The Kinks
Sitting In My Hotel
Everybody's in Showbiz
RCA
1972
2LP
0:50:35 (Pop‑up)
The Ronettes
Lover Lover
The Colpix & Buddah Years
Sequel
1973
CD
0:53:50 (Pop‑up)
The Who
Mary-Anne with the Shaky Hands
Decca
1967
7"
0:56:25 (Pop‑up)
Sea Monkeys
Bachelor Swami
1996
7"
1:04:47 (Pop‑up)
Coolies
God Take Me
Punk Is Bread 7" EP
Epic Sweep
*
1:06:45 (Pop‑up)
Brownsville Station
Smokin' in the Boys Room
Big Tree
1973
7"
1:11:00 (Pop‑up)
The Bubble Puppy
Lonely
International Artists
1968
7"
1:14:04 (Pop‑up)
Simpsons Time!
ep 55: Colonel Homer (writer: Matt Groening)
season 3
1:18:25 (Pop‑up)
Herman's Hermits
There's a Kind of Hush
1:26:19 (Pop‑up)
The Grapevine
Independent Me
MGM
7"
1:28:51 (Pop‑up)
Wild Fire
Living on a String
Tropical Disco Hustle (V/A)
Cultures Of Soul
CD
*
1:36:50 (Pop‑up)
The Koffee Beans
All My Life
Psychedelic States: Maryland in the 60s
Gear Fab
CD
*
1:39:27 (Pop‑up)
The Dixie Cups
Girls Can Tell
Red Bird
1964
7"
1:42:14 (Pop‑up)
Jimmy Johnson
Lone Ranger Gonna Get Married
Gunslinger, Meet Soul Singer: Mr. Fine Wine's 2013 Marathon Premium
1:44:51 (Pop‑up)
Tom Verlaine
True Story
Words From the Front
WB
1982
LP
1:47:48 (Pop‑up)
Johnny Cash
It Ain't Me Babe
Columbia
1964
7"
1:52:54 (Pop‑up)
<-- Previous playlist
| Back to
Nazario Scenario playlists
|
Next playlist -->
RSS feeds for Nazario Scenario:
Playlists feed |
MP3 archives feed
|
E-mail Amanda
|
Other WFMU Playlists
|
All artists played by Nazario Scenario
|
---
Listen on the Internet
|
Contact Us
|
Music & Programs
|
WFMU Home Page
|
Support Us
|
FAQ
Live Audio Streams:
Pop-up
|
128k AAC
|
128k MP3
|
32k MP3
|
32k Windows
---