Vocal Fry with Dan Bodah: Playlist from November 16, 2015
Music with vocals weird & wonderful -- beatboxing, yodels, auction chants, Tuvan throatsinging, & eerie polyphonies.
<-- Previous playlist | Back to Vocal Fry with Dan Bodah playlists | Next playlist -->
---
November 16, 2015: 10: With live guest Timothy Hill, overtone singer

Listen to this show:
Pop‑up player! | Add or read comments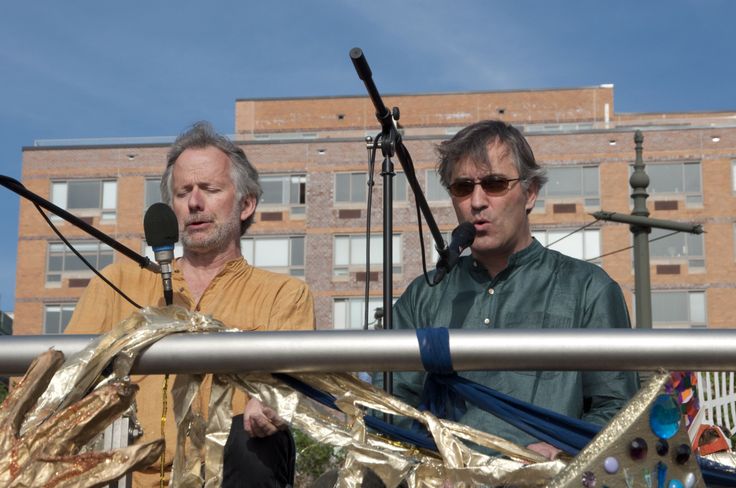 David Hykes (l) and Timothy Hill (r) engaged in a little overtone singing during Earth
Celebrations' Hudson River Pageant in New York City. Photo by Steven Berkowitz.


Artist
Track
Album
Label
Approx. start time
Timothy Hill
Balance
Body of Sound
Timothy Hill
0:00:00 (Pop‑up)

TIMOTHY HILL AT WFMU
Timothy Hill
Live at WFMU - overtone singing for solo voice
0:05:57 (Pop‑up)
Timothy Hill
Interview
0:13:18 (Pop‑up)
Timothy Hill
Soul of a Man
The Other Side
Timothy Hill
0:26:11 (Pop‑up)
Baby Gramps
Cape Cod Girs
V/A: Rogue's Gallery: Pirate Ballads, Sea Songs & Chanteys
Anti-
0:29:31 (Pop‑up)
Nestor Kornblum
Amazing Grace with Overtone Chant
0:38:34 (Pop‑up)
Ana Maria Hefele
O Antiqui Sancti (comp. Hildegard von Bingen, arr. AM Hefele)
0:40:15 (Pop‑up)
Grupi i Pilurit (Vangjel Gjiçali)
Tundu bejkë e bardhë tundu
0:42:37 (Pop‑up)
Tenore de Oniferi San Gavino
Su dillu onieresu
E prite tottu custu
Felmay
0:46:23 (Pop‑up)
Villagers of Peliatan, Bali, Indonesia
Ketjak Dance (excerpt) (rec. David Lewiston)
V/A: Bali: Music From the Morning of the World
Nonesuch Explorer
1:02:16 (Pop‑up)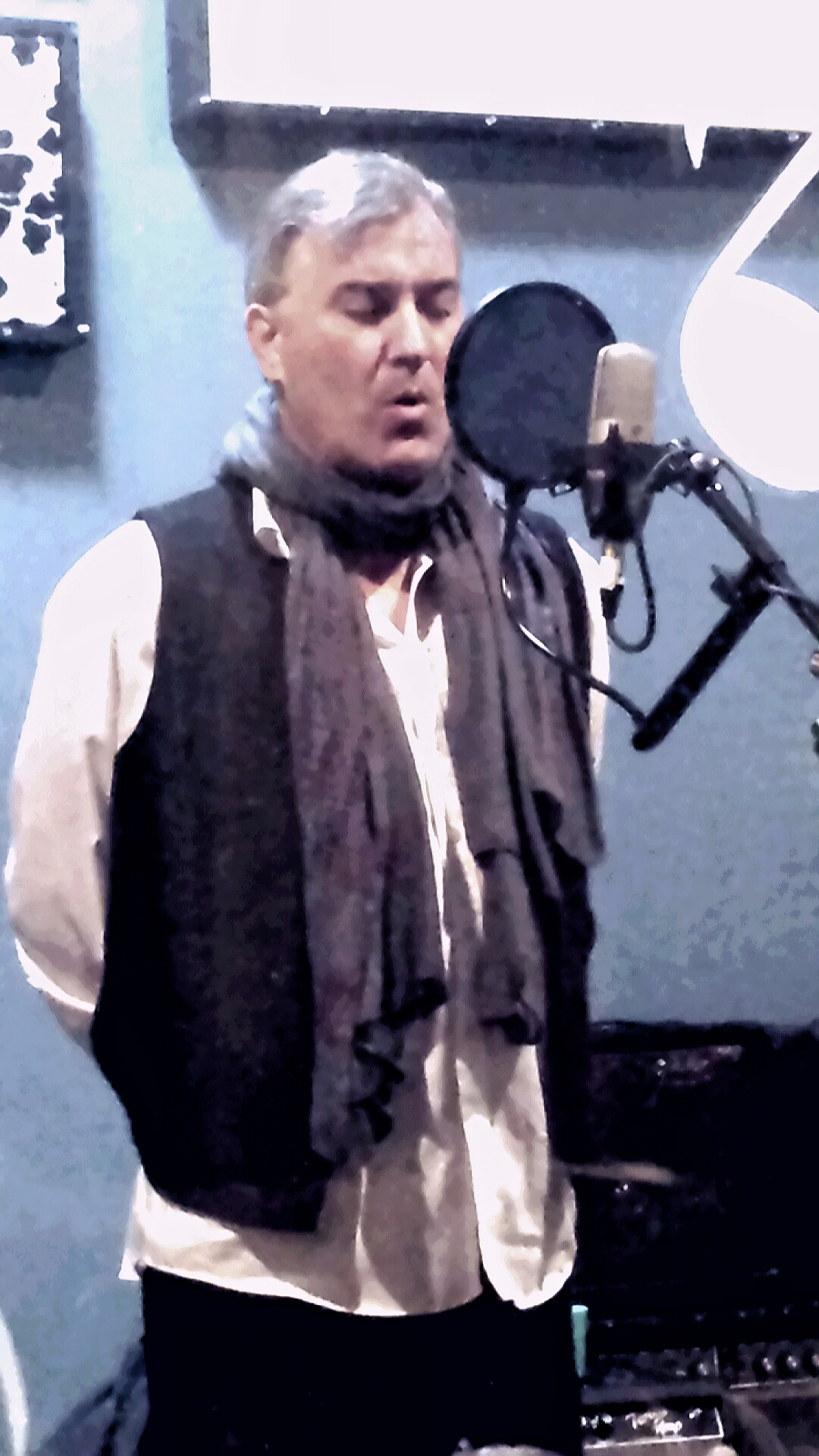 Timothy Hill singing in the WFMU studio.
(Photo: Irene Trudel)
<-- Previous playlist
| Back to
Vocal Fry with Dan Bodah playlists
|
Next playlist -->
RSS feeds for Vocal Fry with Dan Bodah:
Playlists feed |
MP3 archives feed
|
E-mail Dan Bodah
|
Other WFMU Playlists
|
All artists played by Vocal Fry with Dan Bodah
|
---
Listen on the Internet
|
Contact Us
|
Music & Programs
|
WFMU Home Page
|
Support Us
|
FAQ
Live Audio Streams for WFMU:
Pop-up
|
128k AAC
|
128k MP3
|
32k MP3
---