Nazario Scenario: Playlist from September 30, 2015
Two hours of rollicking delite: '60s jams, cartooniness, seriousness, sing-alongs, and Simpsons talk. P.dece.
<-- Previous playlist | Back to Nazario Scenario playlists | Next playlist -->
---
September 30, 2015: Hello Central, What's the Matter With Your Line: Amnazz vs. John Sebastian

Listen to this show:
Pop‑up player! | Add or read comments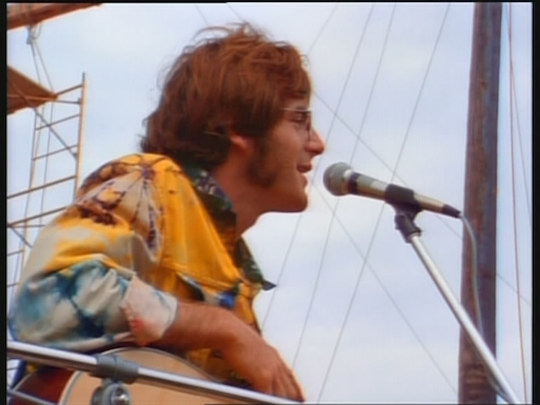 As leader of the Lovin' Spoonful starting in 1965,
John B. Sebastian
won hearts worldwide with his charming lyrics, spirited arrangements, and DIY attitude inspired by jug bands of eras past. In the '70s his solo career brought his skill as a singer-songwriter to the fore in more mature (and IMO under-appreciated) recordings; however, he has also enjoyed success composing for theatre, movies, and TV and writing songs for kids. For the past couple of decades John has collaborated with many greats in a return to his roots: blues, jug band, and old-fashioned good time music of all types. He still tours extensively. I had the extreme good fortune to talk with John this week about many things, including the new Sundazed reissues of his band's first three albums --
Do You Believe in Magic
,
Daydream
, and
Hums of the Lovin' Spoonful
-- in mono, as they were meant to be heard.
Artist
Track
Album
Label
Year
Format
Comments
Images
Approx. start time
Music behind DJ:
The Lovin' Spoonful
Dixieland Big Boy
You're a Big Now Now (soundtrack)
Kama Sutra
1967
LP
0:00:00 (Pop‑up)
John Sebastian
How Have You Been
John B. Sebastian
Reprise
1970
LP
0:02:40 (Pop‑up)
The Lovin' Spoonful
Nashville Cats
Hums of the Lovin' Spoonful
Sundazed
orig 1966
LP
Mono reissue!
0:06:18 (Pop‑up)
The Hondells
Younger Girl
Mercury
1966
7"
0:08:23 (Pop‑up)
Bud Shank
Lovin' You
A Spoonful of Jazz
World Pacific
1967
0:10:36 (Pop‑up)
Mississippi John Hurt
Coffee Blues (live)
The Best of Mississippi John Hurt
Vanguard
1965
2LP
This is the song that inspired the Lovin' Spoonful's name (though here Hurt doesn't sing the word "Spoonful," instead letting his guitar sing it...)
0:13:03 (Pop‑up)
John Sebastian and David Grisman
I'm Satisfied
I'm Satisfied
Acoustic Disc
2007
Spotify
0:16:06 (Pop‑up)
The Lovin' Spoonful
Warm Baby
Daydream
Sundazed
orig 1966
LP
Mono reissue!
0:18:51 (Pop‑up)
INTERVIEW W/ JOHN SEBASTIAN Pt I
0:20:41 (Pop‑up)
The Lovin' Spoonful
It's Not Time Now
Daydream
Sundazed
orig 1966
LP
Mono reissue!
0:32:06 (Pop‑up)
The Lovin' Spoonful
Did You Ever Have to Make Up Your Mind?
Do You Believe In Magic
Sundazed
orig 1965
LP
Mono reissue!
0:34:50 (Pop‑up)
John Sebastian
Sportin' Life
Tarzana Kid
Reprise
1974
LP
0:36:47 (Pop‑up)
The Flamin' Groovies
Night Owl Blues (live)
Studio '68
Eva
rec 1968
Tim Lynch on harmonica
0:39:48 (Pop‑up)
John Sebastian
What She Thinks About
John B. Sebastian
Reprise
1970
LP
Graham Nash singing harmony
0:45:29 (Pop‑up)
Sheila
Le Rêve
Bang-Bang [EP]
Philips
1966
0:48:25 (Pop‑up)
INTERVIEW W/ JOHN SEBASTIAN Pt II
0:50:39 (Pop‑up)
John Sebastian
The Get-Along Gang (Theme)
The Get-Along Gang TV Special
Nelvana Productions
1985
YouTube
1:07:56 (Pop‑up)
The Even Dozen Jug Band
On the Road Again
The Even Dozen Jug Band
Elektra
1964
John on harmonica
1:09:09 (Pop‑up)
The Lovin' Spoonful
Jug Band Music
Daydream
Sundazed
orig 1966
LP
Mono reissue!
1:16:26 (Pop‑up)
The Everly Brothers
Stories We Could Tell
Stories We Could Tell
RCA
1972
Written by John Sebastian
1:13:04 (Pop‑up)
John Sebastian and the J Band
Wild About My Lovin'
Chasin' Gus' Ghost
JB's CDs
2005
CD
Geoff Muldaur, vocals
1:18:34 (Pop‑up)
The Lovin' Spoonful
Money
Kama Sutra
1967
7"
John on banjo & typewriter
1:23:15 (Pop‑up)
INTERVIEW W/ JOHN SEBASTIAN Pt III
1:25:10 (Pop‑up)
The Lovin' Spoonful
She Is Still a Mystery
Everything Playing
Kama Sutra
1967
LP
1:45:28 (Pop‑up)
John Sebastian and Cass Elliot
Darlin' Companion
1969
From the Cass Elliot TV Special
1:48:28 (Pop‑up)
John Sebastian
Darling Be Home Soon (live)
Cheapo-Cheapo Productions Presents Real Live John Sebastian
Reprise
1971
Spotify
1:50:48 (Pop‑up)
Music behind DJ:
The Lovin' Spoonful
End Title
What's Up, Tiger Lily? OST
Kama Sutra
1966
LP
1:54:19 (Pop‑up)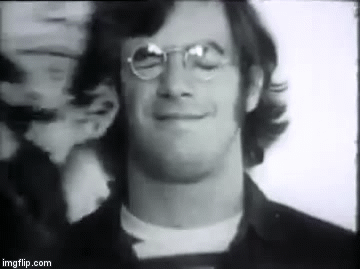 <-- Previous playlist
| Back to
Nazario Scenario playlists
|
Next playlist -->
RSS feeds for Nazario Scenario:
Playlists feed |
MP3 archives feed
|
E-mail Amanda
|
Other WFMU Playlists
|
All artists played by Nazario Scenario
|
---
Listen on the Internet
|
Contact Us
|
Music & Programs
|
WFMU Home Page
|
Support Us
|
FAQ
Live Audio Streams:
Pop-up
|
128k AAC
|
128k MP3
|
32k MP3
|
32k Windows
---