Playlist for 16 July 2015
|
Vampire towers
Hear the show in:
Pop‑up player! | Add or read comments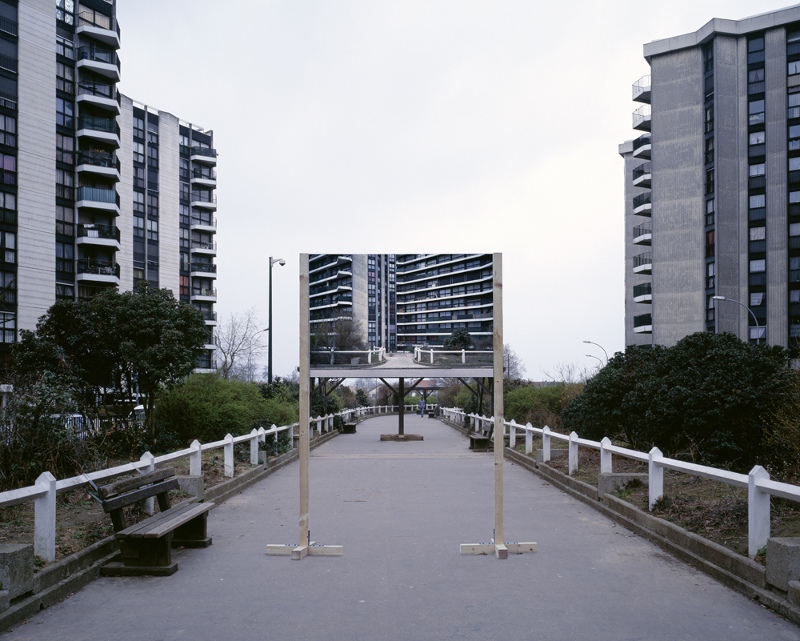 photograph by Guillaume Amat
There are no vampires on today's program. Unless you think of the unbridled capitalism that the pope referred to recently as a form of blood-sucking.
"Once you get that first stake driven, nobody can stop you." -- Robert Moses, master builder and developer
-- "I thought Dr. Van Helsing said that." -- Doc Sportello (from Inherent Vice, by Thomas Pynchon)
But no matter how far from the heart of the city skyrocketing rents have driven you, you're never too far away to hear Busy Doing Nothing on WFMU's Give the Drummer Radio Stream.
Artist
Song
Album
Label
Approx. start time
Donald Byrd
Black Jack
Blue Break Beats (various artists)
Blue Note
0:00:00 (Pop‑up)
Roberta Flack
Compared to What
First Take
Atlantic
0:05:42 (Pop‑up)
Ten Wheel Drive
Tightrope
Construction #1
Polydor
0:10:53 (Pop‑up)
The Nazz
Loosen Up
Open Our Eyes: The Anthology
Sanctuary
0:16:05 (Pop‑up)
Lionel Hampton
Two-Finger Boogie
78, slowed down
Decca
0:17:23 (Pop‑up)
Music behind DJ:
Tipsy
Bunny Kick
Uh-oh!
Asphodel
0:21:21 (Pop‑up)
Francis Bebey
New Track
African Electronic Music 1975 - 1982
Born Bad
0:24:56 (Pop‑up)
Stevie Wonder
Big Brother
Talking Book
Motown
0:32:38 (Pop‑up)
Thiaz Itch
B Line (Lord Invader cover)
Binjoum
Proot
0:36:07 (Pop‑up)
Van Dyke Parks
John Jones
Discover America
Warner Bros.
0:39:37 (Pop‑up)
Wackie's Rhythm Force
So Much Dub
African Roots, Act 3 : Strictly Dubwise
Wackie's
0:42:42 (Pop‑up)
Music behind DJ:
Wackie's Rhythm Force
Good Thing Dub
African Roots, Act 3 : Strictly Dubwise
Wackie's
0:45:19 (Pop‑up)
Della Reese
I Got the Blues
I Gotta Be Me . . . This Trip Out
ABC
0:48:37 (Pop‑up)
DJ Vadim
Black Is The Night, featuring Katherin DeBoer
The Sound Catcher
BBE
0:52:07 (Pop‑up)
Nina Simone
Black Is the Color of My True Love's Hair (Jaffa remix)
Verve Remixed 2 (various artists)
Verve
0:55:35 (Pop‑up)
Joni Mitchell
Coyote
Hejira
Asylum
0:59:27 (Pop‑up)
Music behind DJ:
Las Comadrejas
Oaxacatelas
We are Ugly, But We Have the Music
Comad
1:04:27 (Pop‑up)
Beth Orton
Central Reservation
Central Reservation
Arista
1:06:31 (Pop‑up)
IQU
Loving You
Sun Q
Sonic Boom
1:11:14 (Pop‑up)
Noodles
Crystal Plum
Explorer
Delicious
1:15:26 (Pop‑up)
The Clash
Up in Heaven (Not Only Here)
Sandinista!
CBS
1:20:11 (Pop‑up)
Super Wild Horses
You've Really Got a Hold on Me
Crosswords
Dot Dash
1:24:37 (Pop‑up)
Richie Havens
San Francisco Bay Blues
Mixed Bag
Verve
1:27:26 (Pop‑up)
Dirtbombs
Maybe Your Baby
If You Don't Already Have A Look
In the Red
1:29:49 (Pop‑up)
Anne Briggs
Go Your Way
A Collection
Topic
1:32:36 (Pop‑up)
Music behind DJ:
Francis Bebey
Amomi
Un Petit Ivorien
Ozileka
1:36:30 (Pop‑up)
Dim Dim
Friendly Fire
Nectarine
Brinkman
1:42:51 (Pop‑up)
Helen Merrill
Because
Sings the Beatles
C&L Music/Victor/EMI
1:46:52 (Pop‑up)
Toy
Swingswung
Toy
Smalltown Supersound
1:50:05 (Pop‑up)
Thiaz Itch
Sol Picante
Binjoum
Proot
1:53:49 (Pop‑up)
Music behind DJ:
Johnny Beecher
Sax Fifth Avenue
7-inch single (45 played at 33)
Warner Bros.
1:58:41 (Pop‑up)