The Evan "Funk" Davies Show: Playlist from March 6, 2013
Every show starts with the '70s! We'll rediscover forgotten rockers, revisit unfairly maligned disco beats and replay power-pop favorites. Next: plenty of new releases, occasional live bands and more. Don't let the nickname confuse you.
<-- Previous playlist | Back to The Evan "Funk" Davies Show playlists | Next playlist -->
---
Upcoming events:
Wed. Oct 16th, 9pm - Midnight: Singles Going Seventies! (More info...)


Wed. Oct 23rd, 9pm - Midnight: A salute to New York Rocker (More info...)


Wed. Oct 30th, 9pm - Midnight: Stag plays live (More info...)

---
March 6, 2013: Fundraising Marathon week 1 with co-host TERRE T!

Listen to this show: | Add or read comments

WFMU Fundraising Marathon Week 1!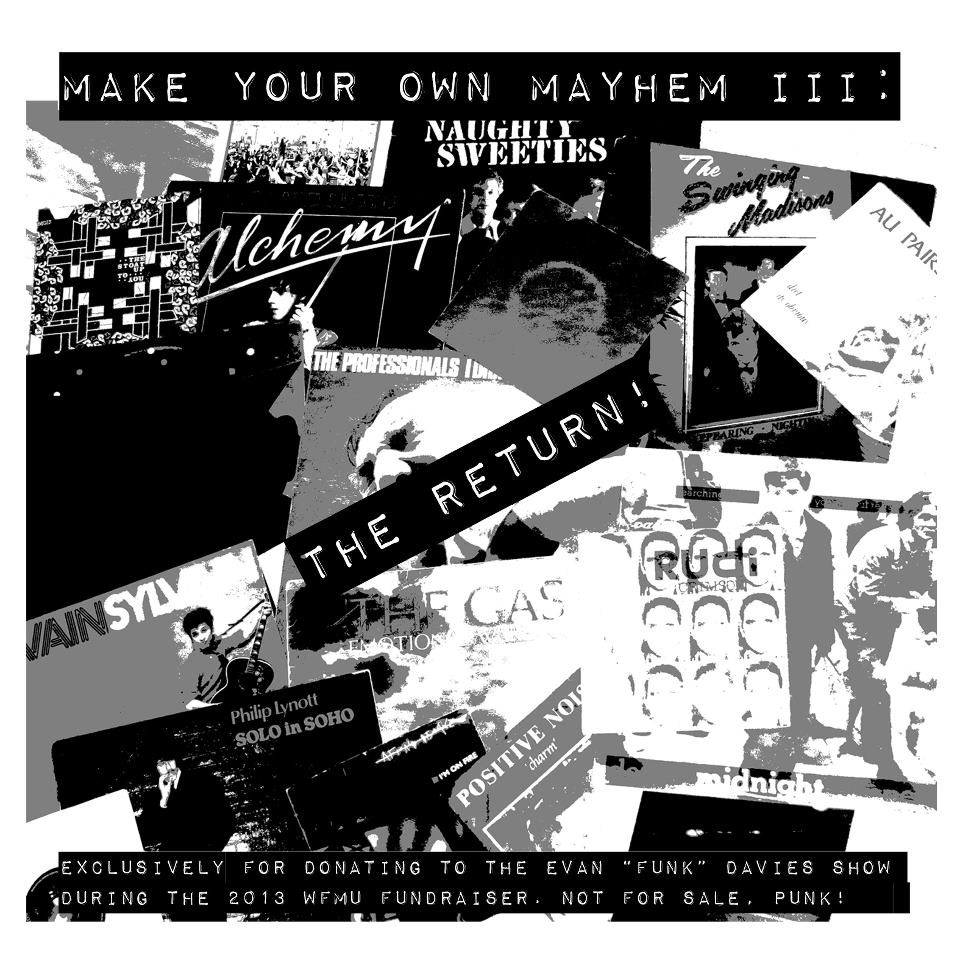 Just
pledge $75
or more to my show and you'll AUTOMATICALLY receive this hand-crafted CD of post-punk/punk/power-pop tunes from the late '70s and early '80s! The Gas, Naughty Sweeties, Manicured Noise, Phil Lynott with Midge Ure (that's right), The Frankies, and more! 20 songs in all!
But wait, there's more!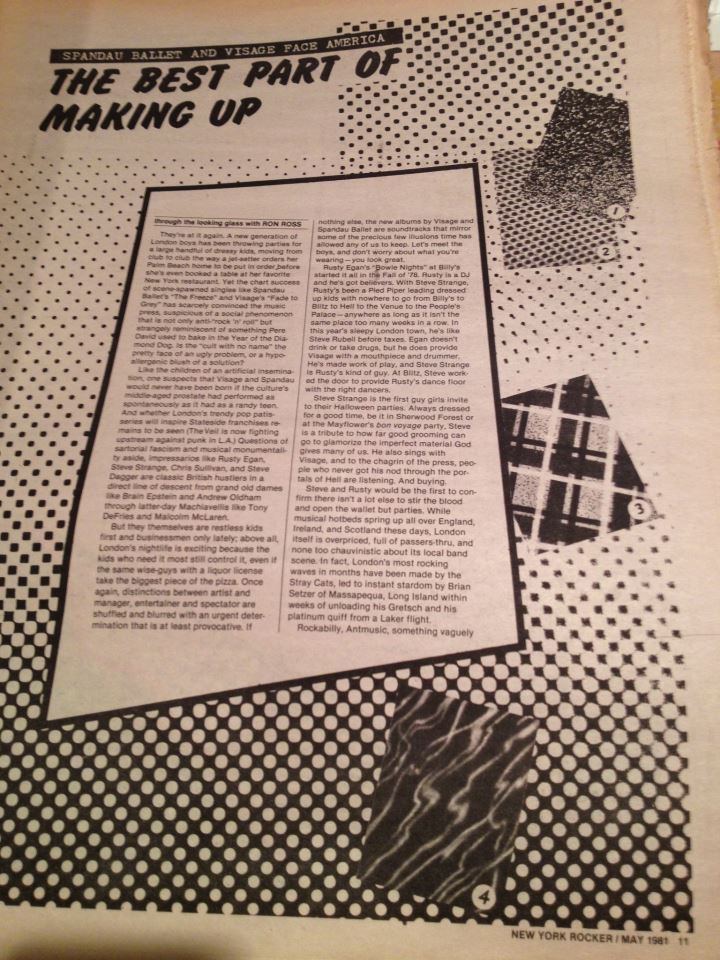 Pledge $120
(or more!) and get in the running to win SEVEN (7!) vintage issues of NEW YORK ROCKER, the bible of the NYC music scene (and beyond) from 1976 through 1982! That's only $10 per month! Issues that will be given away TONIGHT: # 7 (May/June 197), #11 (Feb/Mar 1978), #18 (Apr/May 1979), #23 (Oct 1979), #39 (May 1981), #48 (March 1982), and #53 (Sept 1982). DON'T MISS OUT! Make your pledge of $120 OR MORE to be part of the drawing at the end of tonight's show!
Artist
Track
Album
Label
Year
Comments
Approx. start time
bay city rollers
money honey
rock n roll love letter
arista
0:00:00 ()
the pipkins
the people dat you wanna phone ya
gimme dat ding
capitol
0:03:06 ()
audacity
company time
mellow cruisers
burger
2012
0:06:11 ()
lordz of brooklyn
saturday night
0:09:40 ()
the frankies
yo-yo
make your own mayhem iii: the return
My 2013 premium CD, yours AUTOMATICALLY with a pledge of $75 or more!
0:26:59 ()
redd kross
stay away from downtown
researching the blues
merge
2012
0:29:41 ()
shambeko! say wah!
remember
make your own mayhem iii: the return
My 2013 premium CD, yours AUTOMATICALLY with a pledge of $75 or more!
0:33:37 ()
alex chilton
all i really want is money
free again: the "1970" sessions
omnivore
2012
0:49:54 ()
naughty sweeties
alice
make your own mayhem iii: the return
My 2013 premium CD, yours AUTOMATICALLY with a pledge of $75 or more!
0:55:07 ()
mind spiders
slippin' and slidin'
s/t
1:16:57 ()
manicured noise
faith
make your own mayhem iii: the return
My 2013 premium CD, yours AUTOMATICALLY with a pledge of $75 or more!
1:20:06 ()
mind spiders
don't let her go
s/t
dirtnap
2011
1:23:49 ()
liminanas
af3458
crystal anis
1:45:15 ()
liminanas
kinam baby
crystal anis
hozac
1:47:59 ()
positive noise
charm
1:49:43 ()
hector
wired up
2:07:00 ()
rich kids
rich kids
make your own mayhem iii: the return
My 2013 premium CD, yours AUTOMATICALLY with a pledge of $75 or more!
2:09:25 ()
all-night newsboys
she's gone hollywood
buttons: from champaign to chicago
numero group
2:28:05 ()
dexy's midnight runners
there there, my dear
make your own mayhem iii: the return
My 2013 premium CD, yours AUTOMATICALLY with a pledge of $75 or more!
2:31:13 ()
the normals
got you runnin'
vacation to nowhere
last laugh
pledge now and get in the running to win this CD!! 800-989-9368 or use the box at the top of this page!
2:47:12 ()
coloured balls
flash
ball power
sing sing
pledge now and get in the running to win this LP!! 800-989-9368 or use the box at the top of this page!
2:50:12 ()
<-- Previous playlist
| Back to
The Evan "Funk" Davies Show playlists
|
Next playlist -->
RSS feeds for The Evan "Funk" Davies Show:
Playlists feed |
MP3 archives feed
|
E-mail Evan Davies
|
Other WFMU Playlists
|
All artists played by The Evan "Funk" Davies Show
|
---
Listen on the Internet
|
Contact Us
|
Music & Programs
|
WFMU Home Page
|
Support Us
|
FAQ
Live Audio Streams:
Pop-up
|
128k AAC
|
128k MP3
|
32k MP3
|
32k Windows
---