Transpacific Sound Paradise

Saturday, September 19, 2009

Live from Barbes: Matuto, Djarara, Happyfunsmile, Smokey's Secret Family

Hear this show now:
Pop-up player! | Add comments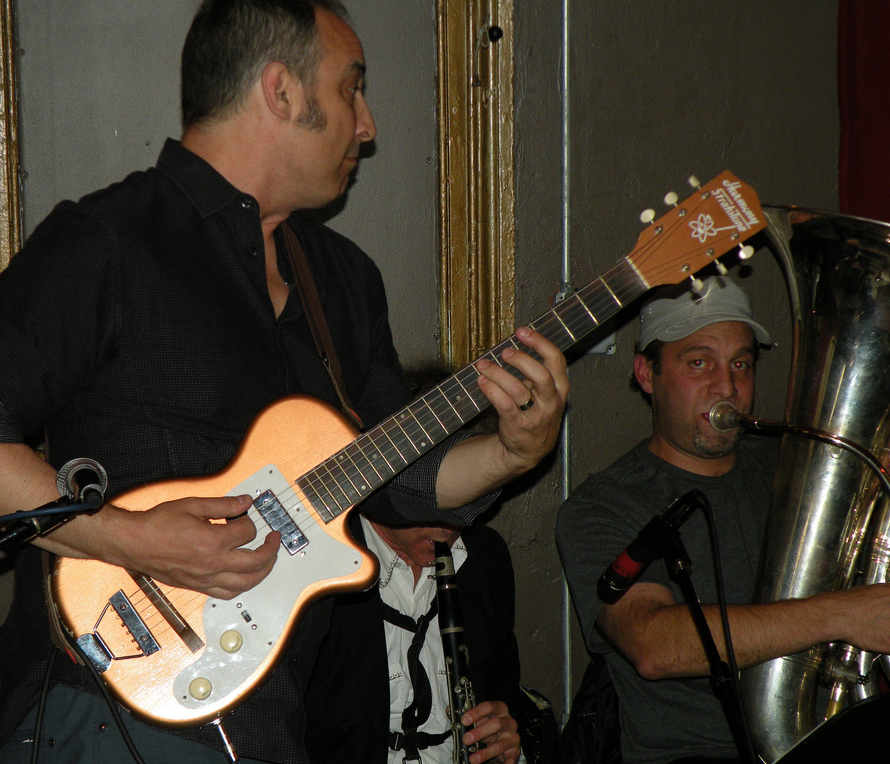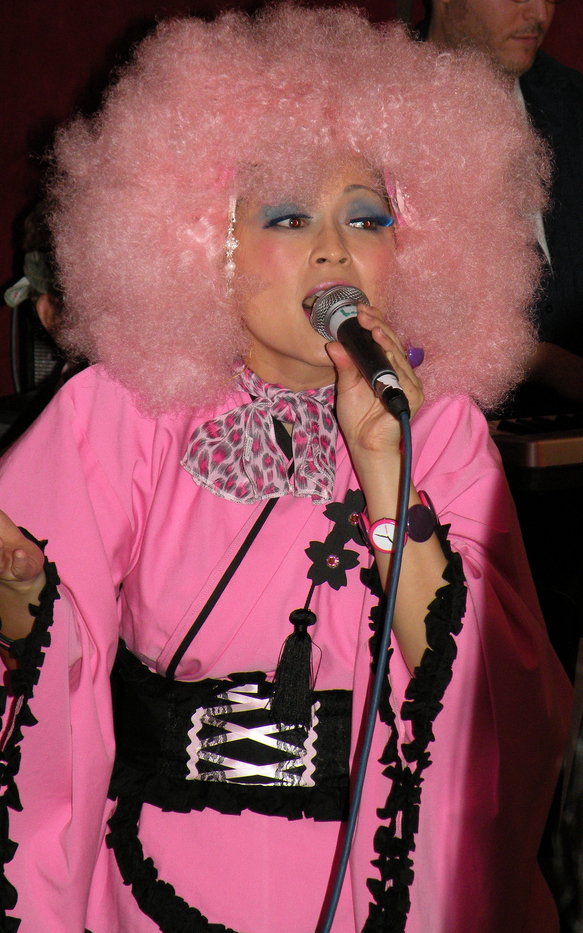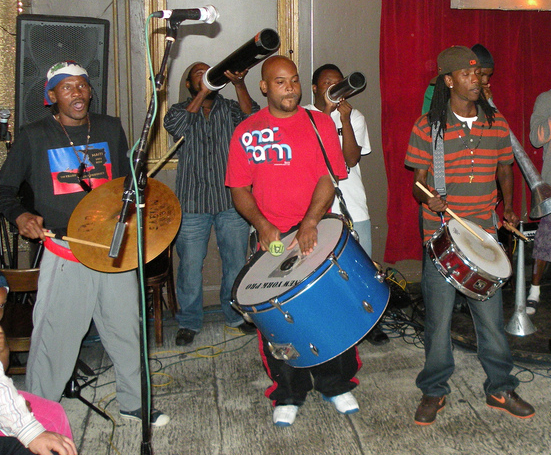 L-R: Smokey, Matuto, Happyfunsmile, Djarara. Photos: Irene Trudel. More of Irene's photos from this show are here.

Rob and tireless tech guru / remote sidekick Irene Trudel and crew return to Barbes, the beloved music bar at 376 9th St (corner of 6th Ave) in Park Slope, Brooklyn, for another action-packed night of wall-to-wall live music.

Performing live: Clay Ross and Matuto's visionary blends of Brazilian and American musical forms; New York's premier Haitian rara group Djarara (who are profiled in the new documentary film "The Other Side of the Water); Happyfunsmile, NYC's first and foremost Japan / Okinawa roots / pop party band; and guitarist Smokey Hormel and his esteemed (and like Smokey, highly pedigreed) musical friends' new project Smokey's Secret Family - an exploration and creative re-interpretation of entrancing old-school Congolese (and other) guitar styles.

Special thanks to our illustrious assistant engineer Bil Bowen - inventor of the revolutionary frame drum mic, the Pandeiro Microphone; on-site volunteers Liz French, Katie Gentile and Debby Schwartz, and board op Meghan McKee.


This Week's Playlist:

All songs performed live (some titles may not be listed in the sequence performed):
Clay Ross and Matuto: Radio AM
Clay Ross and Matuto: Church Street
Clay Ross and Matuto: Banks of the Ohio
Clay Ross and Matuto: Dois Nordestes
Clay Ross and Matuto: Wayfaring Stranger
Clay Ross and Matuto: Texas Gayles
Clay Ross and Matuto: The Way I Love You
Djarara: Medley 1
Djarara: Medley 2
Happyfunsmile: Take Ni Suzume
Happyfunsmile: Omatsuri Mambo
Happyfunsmile: Haisai Ojisan
Happyfunsmile: Tokyo Kachinka Musume
Happyfunsmile: Tsugaru Kaikyou Fuyugeshiki
Happyfunsmile: Radio Tasio
Happyfunsmile: Tokyo Ondo
Happyfunsmile: Tanko Bushi (A Coal Mining Song)
Happyfunsmile: Yana No Ninkimono
Happyfunsmile: Asadoya Yunta
Smokey Hormel with Smokey's Secret Family: Mkonzi Ya Mboka
Smokey Hormel with Smokey's Secret Family: Cherie Akimi Ngai
Smokey Hormel with Smokey's Secret Family: Banaketwe
Smokey Hormel with Smokey's Secret Family: Rhythmo Novelty
Smokey Hormel with Smokey's Secret Family: Acaua
Smokey Hormel with Smokey's Secret Family: Likambo Ya Ngoma