Transpacific Sound Paradise

Saturday, May 2, 2009

All-Night Indian Classical Concert Preview + Japan Golden Week

Hear this show now:
Pop‑up player! | Add or read comments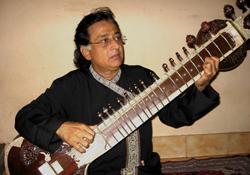 Sri Shailendra Misra (L), Pandit Soumitra Lahiri.

Hour 1: Japanese music in honor of Golden Week and the Cherry Blossom Festival at the Brooklyn Botanic Garden.

Hours 2-3: 10th Annual NYC All-Night Indian Classical Concert preview - starting with a live performance by Pandit Soumitra Lahiri and Sri Shailendra Misra.

All night concerts of Indian classical music are pretty rare on the subcontinent and extremely rare in North America. But a few years ago NY-based tabla player and scene advocate Samir Chatterjee was inspired to make such a concert happen on an annual basis.

This year's 10th annual all-nighter takes place Saturday to Sunday May 9 to 10 at the Society of Ethical Culture, 2 W 64 St (at Central Park West) in Manhattan. We get a preview with a live performance by two musicians who will be among the many participants in the concert: highly regarded veteran virtuosos Pandit Soumitra Lahiri (sitar) and Sri Shailendra Misra (tabla). Samir Chatterjee's son, up-and-coming tabla player Dibyarka Chatterjee, joins to help preview the all-nighter, playing cd tracks by other artists on the bill.

Info on the 10th annual all-night concert of Indian classical music: http://www.tabla.org/allnight.html

Samir Chatterjee's organization Chhandayan, a great resource for Indian classical music including the production of many concerts in our area: http://www.tabla.org.

Extra special thanks to our illustrious engineer Bil Bowen!


This Week's Playlist:
Oreskaband: Yeah! Ska Dance
/ Oreskaband / Sony
Shang Shang Typhoon: Sailing
/ Shang Shang Typhoon 1 / Sony
El Malo: Books
/ El Malo III / Toy's Factory
Soul Flower Union: Sacrifice
/ Kamuy Ipirma / Sony
Begin: Okinawan Shout
/ Various Artists: Ryukyu-Teki Aika 3 / Sony
Bliki Circus: Himatsuri
/ Bliki Charine / Mulatta
Ching-Dong Tsushinisha: I'm On My Way
/ I'll Take That Ching-Dong Jazz Music / On! Factory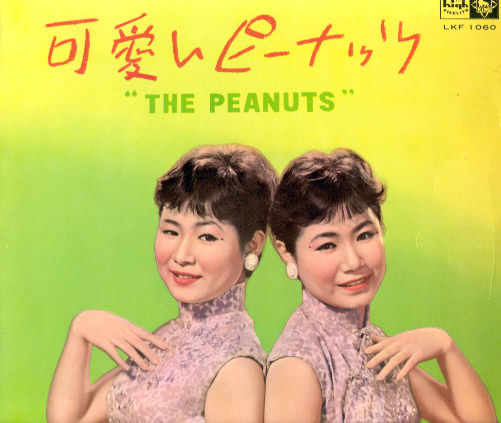 The Peanuts: Chakkiri Cha Cha
/ The Peanuts / King
Yara Family: Go Go Chinbora
/ Various Artists: Shima-Uta Pops / Polystar
Rinkenband: Nenjyukuduchi
/ Rikka / Rinken
With Three Mustaphas Three. Reissued by Rinkenband's own Rinken label in 2002.
Shisars: Itta Anma Makaiga
/ Various Artists: Rough Guide to the Music of Okinawa / World Music Network
Tokedashita Garasubako (Melting Glass Box): Kimi Ha Darenanda
/ Various Artists: Love, Peace and Poetry - Japanese Psychedelic Music / Normal
Takeshi Terauchi and Banizu: Bastard Sun
/ Various Artists: Japanese TV Theme Songs
The Toys: Omiyasan
/ Various Artists: GS I Love You / Big Beat
Takeshi Terauchi and Blue Jeans: Saitaro Bushi
/ Let's Go Eleki-Bushi / King
Soumitra Lahiri and Shailendra Mishra: Raga Kirwani - Alaap, Jor and Vilambit Grat (with tabla) in Sitarkhani Taal (live on WFMU)
George Ruckert: Rag Zila-Kafi in Rupak and Tintal
/ Rag Zila-Kafi etc. / Nilaswati
Mitali Banerjee Bhawmik: Kajri
/ Raga Ahir Bhairav etc. / Bihaan Music
Vishwa Mohan Bhatt with Ry Cooder: Ganges Delta Blues
/ A Meeting By the River / Water Lily Acoustics
Mashkoor Ali Khan: Vilambit Bandish In Jhumra + Dhrut Bandish In Tintal (excerpts)
/ Lalit - Vilambit Bandish In Jhumra etc. / India Archive