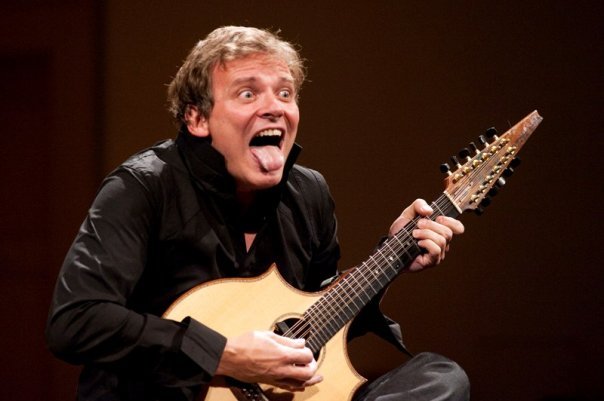 Music with vocals weird & wonderful -- beatboxing, yodels, auction chants, Tuvan throatsinging, & eerie polyphonies.
Monday 8 - 9pm (

EDT

) | On WFMU | 91.1, 90.1, 91.9 FM & wfmu.org
omg halp me Amadeus I Gota get sum pledgiez for FMU's Hellrazor because we're gonna be raisin bowcoo bucks all thru Octaneober and you know when you see how your favorite ever place where you've been working for 20 yeerz raises $375,000 in a month and then you see that yer li'l show razed like $1722 of it an that's just not a Whole Lotta Love so then ya start thinking "hmm mebee this whole getting rich by yodels & Tuvan throat singing and cattlerap end screaming insane women thing wuz a bad idea" but then yy realize oh yeh I ain't gotten paid anything for all these 20 years cuz I just been volunteering myself Damndamndamn! But the new swag is wicked sweet my droogzes, my precious droogzies seriously chek it out y gotta y gotta.
WARNING
The radio program Vocal Fry is a notorious purveyor of extended vocal techniques, from country yodels to Tuvan and Mongolian höömii to Xhosa throatsinging to Yma Sumac glassbreakers to avant garde weirdness to backcountry eeephing to beatboxing Maoris to yodeling Cameroonian pop to evil Diamanda Galás invocations. Even passing exposure to Vocal Fry can cause permanent damage, according to many reliable Christian medical professionals. If you have teenaged children, be aware of these warning signs:
Is my teen texting about Vocal Fry?
SMH:
Send me höömii
LOL:
loud overtone love
WTF:
wild throatsinging fun
LMAO:
let's make amazing overtones
IMHO:
Iso-polyphony's my hobby OK
BRB:
blast radical beatboxing
TTYL:
try to yodel later