Zzzzzzero Hour with Bill Mac: Playlist from June 2, 2016
Lullabies and reveilles. Something for the late nighters and early risers.
<-- Previous playlist | Back to Zzzzzzero Hour with Bill Mac playlists | Next playlist -->
---
Upcoming events:
Mon. Dec 24th, 9am - Noon: Bill Mac fills in for Joe McGasko

---
June 2, 2016: You Play Stupid Games You Win Stupid Prizes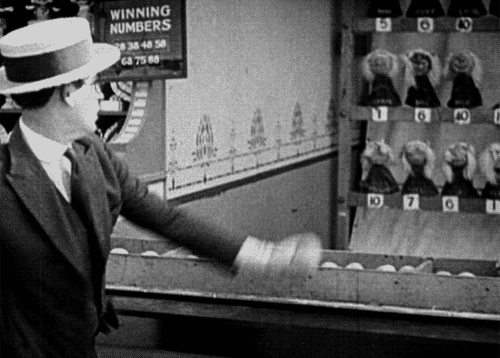 Upcoming events
Thursday, June 16th, noon - 2pm:
I'll be filling in for Charlie on the Drummer Stream
If you're interested in when I'll be doing fill-ins email billm (at) wfmu (dot) org and I'll keep you posted on what's going on.
Listen to this show: |
Add or read comments
(* = new)


Artist
Track
Album
Label
New
Approx. start time
Southern Culture on the Skids
Dirt Track Date
Dirt Track Date
Horace Heller
Hello World
Twisted Tales
Trailer Park
0:04:45 ()
Stonewall Jackson
Mary Don't You weep
The Golden Age of American Pop Music
Ace
0:06:57 ()
Bombay Ricky
Taki Rari
Lotsa Glottis
None
*
0:09:22 ()
Moondog
Bells are Ringing
Round the World of Sound
New World
0:11:32 ()
Adult Rodeo
Beliablo
Texxas
Shimmy Disk
0:13:50 ()
Higher Authorities
Twilight
Neptune
Domino
*
0:17:10 ()
Rolling Stones
All Sold Out
between The Buttons
ABkco
0:20:10 ()
PJ Harvey
Chain of keys
Hope Six Demolition Project
Vagrant
0:22:25 ()
Procol Harum
Whiskey Train
Classics
A&M
0:25:28 ()
Spiny Norman
Bell Park Loon
Brown Acid
Riding Easy
*
0:29:56 ()
The Who
Motoring
My generation
MCA
0:33:57 ()
Music behind DJ:

Organs in Orbit
0:36:45 ()
Lene Lovich
I Think We're Alone Now
Stateless
Stiff
0:46:47 ()
Tommy James & the Shondells
Dragging the Line
40 Years
Rhino
0:49:30 ()
Think Tree
Hire a Bird
0:52:15 ()
Music behind DJ:

Organs in Orbit
0:58:55 ()
Kim D
Come on Baby
Scratch My Back
Ace
*
1:02:00 ()
Small Faces
Up the Wooden Hills
There are But Four Small Faces
Immediate
1:04:17 ()
Game Theory
Chardonnay
Lolita Nation
Omnivore
*
1:06:17 ()
Wire
Internal Exile
Nocturnal Koreans
Pink Flag
*
1:14:00 ()
Khun Narin Electric Phin Band
Phom Rak Mueang Thai
II
Innovative Leisure
*
1:17:26 ()
Messer Chups
Chasing Young Blood
Crazy Price
Solnzer
1:22:00 ()
Pink Slip Daddy
Nervous Breakdown
1:25:05 ()
Kid Congo & the Pink Monkey Birds
Escapetism
La Arana es la Vida
In the Red
*
1:27:52 ()
Petula Clark
Un Jeune Homme Bien
Kinked! Kinks Songs & Sessions 1964-1971
Ace
*
1:31:16 ()
Music behind DJ:

Organs in Orbit
1:33:43 ()
Dusty & Dot Rhodes
The House of Sin
The Women of Sun Records
Sun
1:39:00 ()
Tom Ze
Ogondo
The Return of Tom Ze
Luaka Bop
1:41:41 ()
Baris Manco
Sozum Meclisten Disari
Sozum Meclisten Disari
Pharaway
*
1:45:38 ()
Jimmy Mitchell
Eres Tu
365 Days Project
1:49:18 ()
<-- Previous playlist
| Back to
Zzzzzzero Hour with Bill Mac playlists
|
Next playlist -->
RSS feeds for Zzzzzzero Hour with Bill Mac:
Playlists feed |
MP3 archives feed
|
E-mail Bill Mac
|
Other WFMU Playlists
|
All artists played by Zzzzzzero Hour with Bill Mac
|
---
Listen on the Internet
|
Contact Us
|
Music & Programs
|
WFMU Home Page
|
Support Us
|
FAQ
Live Audio Streams:
Pop-up
|
128k AAC
|
128k MP3
|
32k MP3
|
32k Windows
---