100% Whatever with Mary Wing: Playlist from May 30, 2013
Music without words, words without music, and combinations therein. The freeform soundtrack for working, shirking, or twerking.

If you would like to receive an email with the schedule of what's playing on the Give The Drummer Radio webstream each day, subscribe here. It's only one email per day; you can check out previous emails by clicking on "View Letter Archive" at that link before subscribing if you wish. Never miss a Drummer show (especially mine!) again!

<-- Previous playlist | Back to 100% Whatever with Mary Wing playlists | Next playlist -->
---
May 30, 2013: Live music from PAUL KELLY!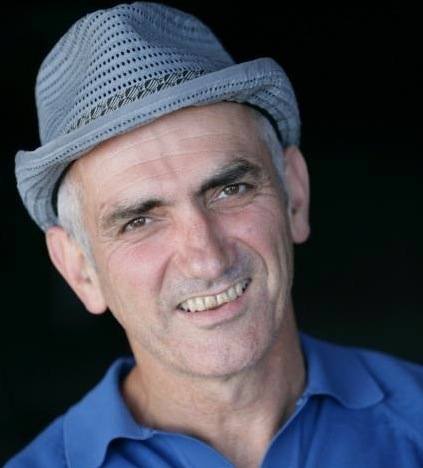 (Photo by Serge Thomann, borrowed from Paul's Facebook page.)
For almost 40 years, in over 350 songs,
Paul Kelly
has been mapping out the Australian landscape and its people. Unofficially considered the poet laureate of that country, he creates musical vignettes of life, love, and the underbelly of both. His nineteenth album, "Spring And Fall," was released last October and is his first after a five-year hiatus. The concept of the album is best described by Paul himself: "'Spring And Fall' is a song cycle. It's been five years since I made a record and perhaps the experience of writing a book during that time made me attuned to the idea of developing a close-knit structure for the next thing I did… Each song contains the seed of the song that follows. They are all love songs and the album is a love story." Currently on tour across the U.S., I am thrilled to have Paul and his nephew
Dan Kelly
perform live on 100% Whatever tonight!
Listen to this show:
(* = new)


Artist
Track
Album
Label
Year
Format
Comments
New
Approx. start time
Parliament
Theme From The Black Hole / The Big Bang Theory
The 12" Collection And More
Mercury / Casablanca
1999
CD
This song originally released in 1979.
0:00:00 ()
Jamie Lidell
I'm Selfish
Jamie Lidell
Warp
2013
CD
*
0:11:44 ()
Jackson 5
Body Language (Do The Love Dance)
Moving Violation
Motown
2001
CD
Originally released in 1975.
0:16:31 ()
Bomba Estéreo
Pure Love
Elegancia Tropical
Soundway
2013
CD
*
0:20:35 ()
New Order
True Faith
BBC Radio 1 Live In Concert
BBC / Fuel 2000
2000
CD
Recorded at the Glastonbury Festival on June 19, 1987.
0:25:10 ()
Yoko Ono
Walking On Thin Ice (1981 Re-edit)
Disco Not Disco
Strut
2000
CD
Various artists.
0:30:48 ()
Adventure
Flower
Weird Work
Carpark
2013
CD
*
0:38:03 ()
Solange
Locked In Closets
True
Terrible
2012
CD
0:42:26 ()
Eels
Kinda Fuzzy
Wonderful, Glorious
E Works / Vagrant
2013
CD
0:45:48 ()
The Beta Band
Simple
Heroes To Zeros
Astralwerks / EMI
2004
CD
0:49:25 ()
Sexmob
Il Teatro Delle Suore
Cinema, Circus & Spaghetti - Sexmob Plays Fellini: The Music Of Nino Rota
The Royal Potato Family
2013
CD
*
0:53:10 ()
Music behind DJ:
Barbara Morgenstern
Eine Verabredung
Fan No. 2
Monika
2010
MP3
0:58:20 ()

Paul Kelly live on WFMU
Recorded May 25, 2013, engineered by Stu Rutherford

Paul Kelly: vocals, acoustic guitar, harmonica
Dan Kelly: acoustic guitar, electric guitar, backing vocals


Paul Kelly
When A Woman Loves A Man
(Live on WFMU)
2013
WAV
1:08:44 ()
Paul Kelly
For The Ages
(Live on WFMU)
2013
WAV
1:12:29 ()
Paul Kelly
Time And Tide
(Live on WFMU)
2013
WAV
1:15:40 ()
Paul Kelly
Cold As Canada
(Live on WFMU)
2013
WAV
1:19:15 ()
Paul Kelly
None Of Your Business Now
(Live on WFMU)
2013
WAV
1:22:22 ()
Paul Kelly
Little Aches And Pains
(Live on WFMU)
2013
WAV
1:25:33 ()
Paul Kelly
The Oldest Story In The Book
Songs From The South: Paul Kelly's Greatest Hits Volumes 1 & 2
Gawd Aggie
2011
CD
This song originally released in 2004.
1:28:50 ()
Paul Kelly
Careless
Live At The Continental And The Esplanade
Vanguard
1996
CD
1:33:07 ()
Paul Kelly
From St. Kilda To King's Cross
Songs From The South: Paul Kelly's Greatest Hits Volumes 1 & 2
Gawd Aggie
2011
CD
This song originally released in 1985.
1:36:54 ()
Paul Kelly
Dumb Things
Live At The Continental And The Esplanade
Vanguard
1996
CD
1:39:49 ()
Rachel Zeffira
Star
The Deserters
Paper Bag
2013
CD
*
1:46:06 ()
XTC
Ten Feet Tall
Drums And Wires
Geffen / Virgin
1979
CD
1:50:53 ()
Simone White
The Beep Beep Song
I Am The Man
Honest Jons
2007
CD
1:53:58 ()
Hugh Cornwell
Beat Of My Heart
Hooverdam
Invisible Hands Music
2008
MP3
1:55:38 ()
Yacht
Ring The Bell
See Mystery Lights
DFA
2009
CD
1:59:16 ()
Music behind DJ:
Barbara Morgenstern
Eine Verabredung
Fan No. 2
Monika
2010
MP3
2:03:41 ()
Akron/Family
When I Was Young
Sub Verses
Dead Oceans
2013
CD
*
2:14:04 ()
Leo Sayer
When I Need You
Endless Flight
Warner Bros.
1976
45
A 45 played at 33 RPM.
2:20:10 ()
The Low Lows
Sparrows
Shining Violence
Misra / Monotreme
2008
CD
2:25:41 ()
The 5th Dimension
The Best Of My Love
Soul & Inspiration
Bell
1974
LP
An Eagles cover.
2:30:16 ()
East River Pipe
The Flames Are Coming Back
We Live In Rented Rooms
Merge
2011
CD
2:33:48 ()
X
Come Back To Me
Under The Big Black Sun
Elektra
1982
LP
2:39:29 ()
Nick Cave & The Bad Seeds
We No Who U R
Push The Sky Away
Bad Seed Ltd.
2012
CD
*
2:43:13 ()
Portishead
Roads
Dummy
Go! / London
1994
CD
2:47:08 ()
Mick Harvey
Will You Surrender?
One Man's Treasure
Mute
2005
CD
2:52:13 ()
Music behind DJ:
Barbara Morgenstern
Eine Verabredung
Fan No. 2
Monika
2010
MP3
2:56:17 ()
<-- Previous playlist
| Back to
100% Whatever with Mary Wing playlists
|
Next playlist -->
RSS feeds for 100% Whatever with Mary Wing:
Playlists feed |
MP3 archives feed
|
E-mail Mary Wing
|
Other WFMU Playlists
|
All artists played by 100% Whatever with Mary Wing
|
---
Listen on the Internet
|
Contact Us
|
Music & Programs
|
WFMU Home Page
|
Support Us
|
FAQ
Live Audio Streams:
Pop-up
|
128k AAC
|
128k MP3
|
32k MP3
|
32k Windows
---