Brian Turner: Playlist from July 12, 2011
Order and disorder in a freeform haze of terribly-played guitars, shorted-out electronics, found audio detritus, strange sounds from strange lands all around. Psych-punk-junk, collage, even pop. Lots of in-studio live performances to boot.
<-- Previous playlist | Back to Brian Turner playlists | Next playlist -->
---
July 12, 2011: special: Experimental cassette culture w/RYAN MARTIN from DAIS Records

Listen to this show: | Add or read comments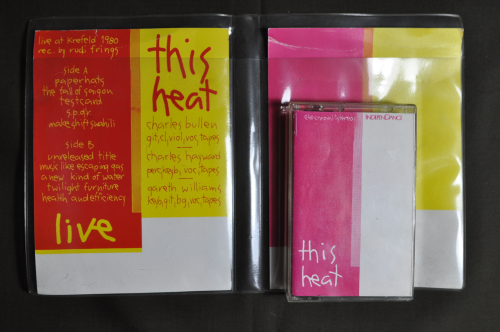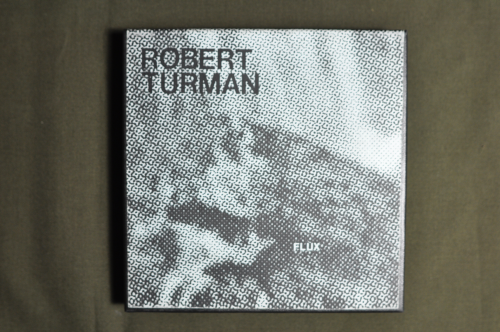 thanks Lou Calderola for the photo snaps!
(* = new)


| Artist | Track | Album | Label | Comments | New |
| --- | --- | --- | --- | --- | --- |
| Moisten Before Use | Breathing Out | Still No Reply | Fragment Clump | | |
| Femminielli | Estados Alterados | Carto Blanche Aux Desirs | Los Discos Enfantasmes | | |
| Genesis P. Orridge + Stan Bingo | Excerpt | What's History | Nekrophile | | |
| Infinite Space, Infinite Stars | Solar Space | Infinite Space, Infinite Stars | Beartown | | * |
| EMP | Excerpt | Opposed To Mass Societies (?) | ? | | |
| Assorted BBC excerpts | Assembly of reports on Gary Gilmore's execution | somebody's private tape, 1977 | | | |
| Slow Death | Random Modifications | Slow Death | Hospital Productions | Providence RI guy performing with live radioactive materials and geiger counters (!) | |
| Cultural Amnesia | Scars For E | The Uncle of the Boot | | | |
| Universal Indians | Untitled | Recycled | RRR | | |
| Christophe Bourseiller | L'oeil du Rat: sur Charles Manson | La Nouvelle Revue d'art Moderne | Mai | | |
| Jackman | A Man Got To... | Jackman | Posh Isolation | | |
| Robert Turman | Flux (1981) | Flux | Self-released | | |
| Solanaceae Tau | Tales of Velvet Suicide | Various: Lost Patrol of Medicinal Tapes | | | |
| Lost Tribe | Forever | The Dawn | self-released | | * |
| Bona Dish | Mutation | On C30 | In Phaze | | |
| Unknown | Excerpt | Satanis | Scan C | | |
| Teenybopper | Excerpt | Perverts | | | |
| Aaron Dilloway | Foul | Foul | Hanson | | |
| Bill Nace | Excerpt | Solo Guitar 2 (One Note) | Open Mouth | | |
| Various | Phone message | M.F. Chronicle | M.F. Chronicle | | |
| Chapels | Ran Past 10 Dark Houses | split tape w/Gown | House of Alchemy | | |
| Raven Strain/Sick Llama | Untitled | Before Juice and Bondo | Fag Tapes | | |
| Etat Des Stocks | The Piano Syndrome/Massacre | Operation Coup de Poing | Red Neon Tapes | | |
| Steve Baczkowski | Tone Arm | Tone Arm | Cae-sur-a | | |
| Bernd Senf | Wilhelm Reich: Discoverer of Acupuncture Energy | Life Energy | Revealer Tapes | | |
| L.N. Java Group | Love Is In Command | Various: Use Your Nose! | Frustapes | | |
| The Sons of God | Untitled | In the Service of Civil Defence | Self-released | | |
| This Heat | Paperhats | Live | Indpendance | | |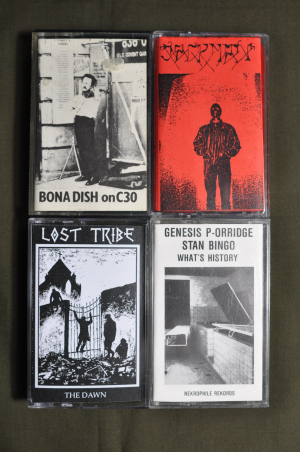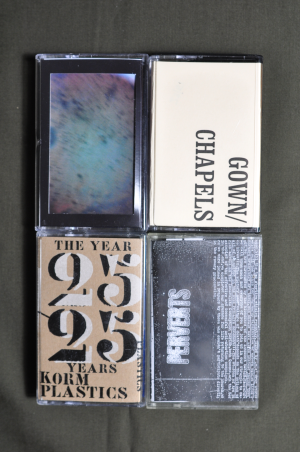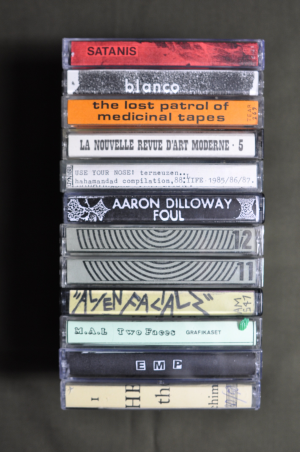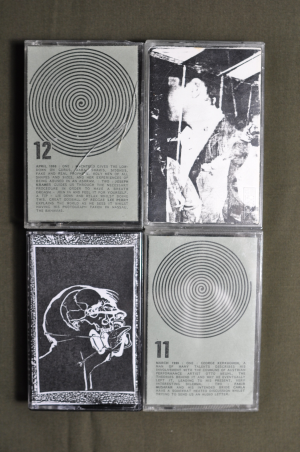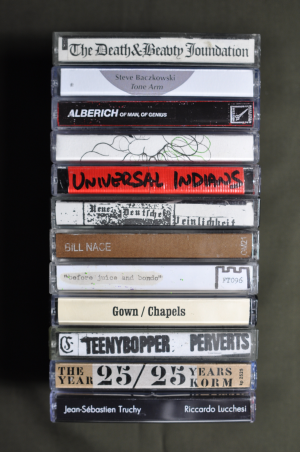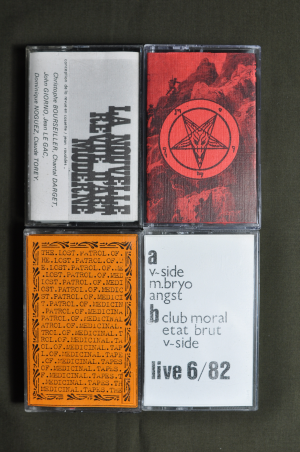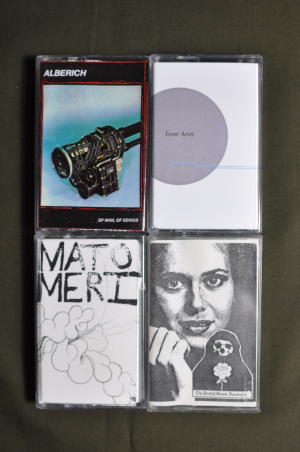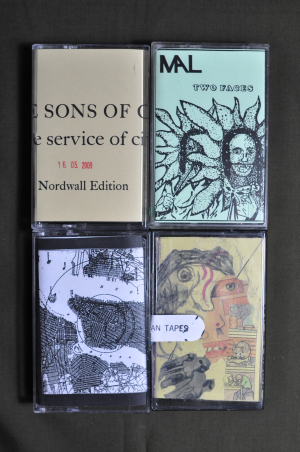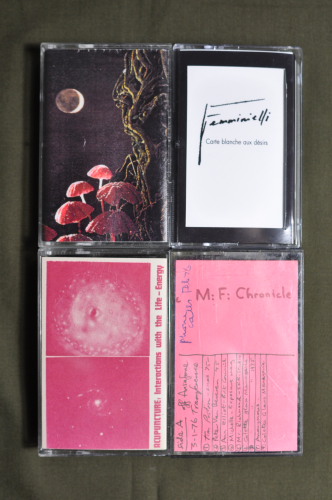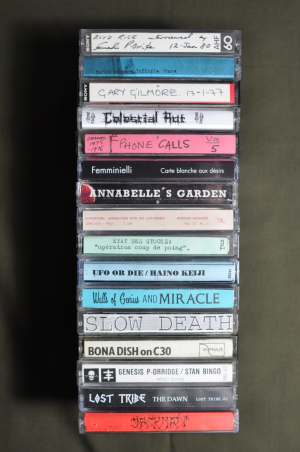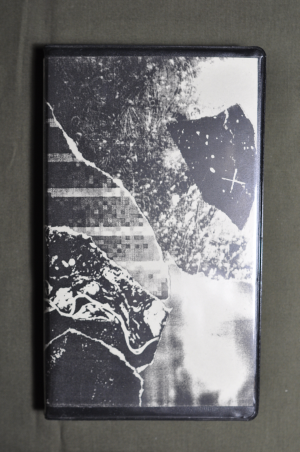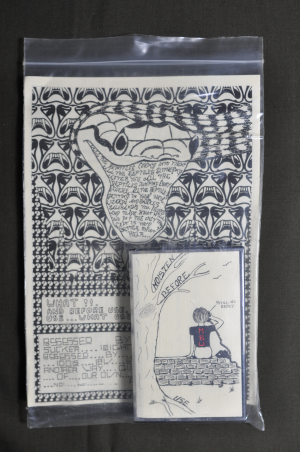 <-- Previous playlist
| Back to
Brian Turner playlists
|
Next playlist -->
RSS feeds for Brian Turner:
Playlists feed |
MP3 archives feed
| Email
the Program Director
|
Other WFMU Playlists
|
All artists played by Brian Turner
|
---
Listen on the Internet
|
Contact Us
|
Music & Programs
|
WFMU Home Page
|
Support Us
|
FAQ
Live Audio Streams:
Pop-up
|
128k AAC
|
128k MP3
|
32k MP3
|
32k Windows
---