HotRod: Playlist from August 6, 2010
Shamanic vibrational love frequencies for the infinite mind. Shed all fear and allow the forces of nature to rattle your spine. We are the future. Welcome to the 5th Dimension.
<-- Previous playlist | Back to HotRod playlists | Next playlist -->
---
August 6, 2010: Hope Is Never Silent

Listen to this show: | Add or read comments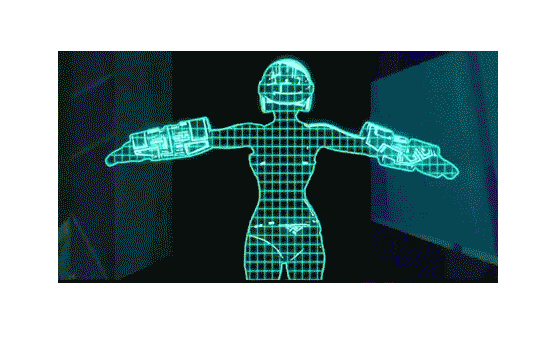 THANK YOU, GUERILLA LOU!!!
Artist
Track
Album
Comments
Approx. start time
Casa das Maquinas
Tudo Porque Eu Te Amo
Som Livre
0:00:00 ()
Cos
L'idiot Leon
Viva Boma
0:03:57 ()
Kinky
Sambita
0:14:14 ()
digitalcoya (Daniel Castro)
De Trampa
0:18:52 ()
Jason Latino
Make Love Tonight (feat. Grew)
0:23:43 ()
Ultimatum
Saul Cosentino (digitalcoya remix)
0:26:06 ()
Tipanic
Tribawl
0:30:10 ()
J-Trick
Bleep / All Dat Ass
0:35:19 ()
Tipanic
My back, my neck (tipanic ghetto edit)
0:42:50 ()
Kelis
Milkshake (Munchi's 'Thanks To Subeena' Bootleg Kuduro)
0:46:52 ()
Steve Starks
Git Em (Munchi Kuduro Remix)
0:51:44 ()
Hifana
Nampooh (feat. Keyco)
0:56:37 ()
farn
progresso sem ordem
1:12:57 ()
Djumb
INDIA CALLING DUBSTEP YAAR (October 2009)
1. Intro – Bhor (Umb Edit) – Bandish Projekt 2. Journey (Liquid Strangers Sliptrip Edit) with Bhor sample (Umb Edit) – Bombay Dub Orchestra 3. Halaqa (Umb's Edit-with sample from Puerta (Atlantean/Natacha Atlas) – Celt Islam 4. Cobra – 16 Bit
1:24:33 ()
HumbleDinosaur
She's Gone
1:39:27 ()
Sabbo
Oy Woy
1:44:56 ()
Phil Collins
In The Air Tonight (12th Canvas Dubrock Remixxx)
1:48:59 ()
WILDLIFE!
Jumbie
1:52:17 ()
Yapla!
Muevete
1:58:53 ()
DJ Bou
Brinca y Bellaquea Con Sandunga
2:03:30 ()
Acorde On
Pico Corazon
2:14:43 ()
HumbleDinosaur
Floating In Space
2:18:10 ()
Munchi
Nosebleed
2:24:29 ()
Zafrica
Metal Chest Plate
2:27:49 ()
Dave Scorp
A.C.D.
2:32:07 ()
M.E.S.H.
Say Nothing / Geoshitties
2:36:14 ()
Loopus Amadeus
No Mejor
2:45:02 ()
Dany F
Coral
2:50:59 ()
http://www.youtube.com/watch?v=kBtyBtRAaOw
2:57:44 ()
<-- Previous playlist
| Back to
HotRod playlists
|
Next playlist -->
RSS feeds for HotRod's show:
Playlists feed |
MP3 archives feed
|
E-mail HotRod
|
Other WFMU Playlists
|
All artists played by HotRod
|
---
Listen on the Internet
|
Contact Us
|
Music & Programs
|
WFMU Home Page
|
Support Us
|
FAQ
Live Audio Streams:
Pop-up
|
128k AAC
|
128k MP3
|
32k MP3
|
32k Windows
---