Transpacific Sound Paradise

Saturday, April 10, 2010

Colombian Music in New York

Hear this show now: | Add or read comments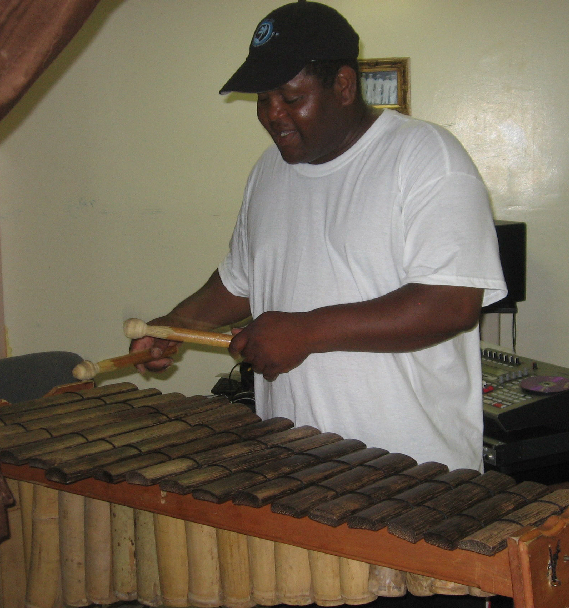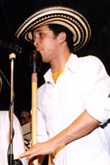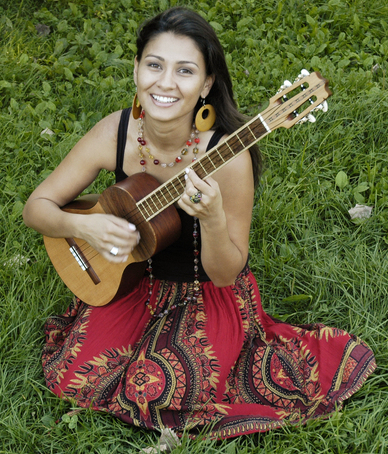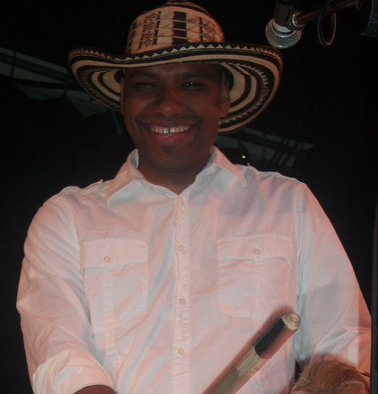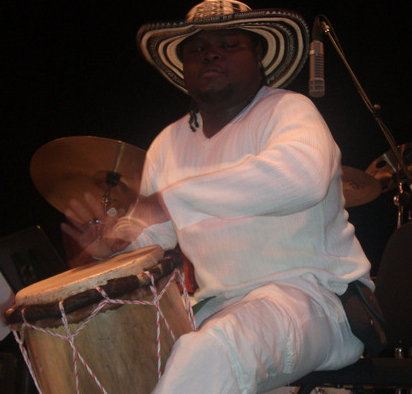 Diego Obregon, Martin Vejarano, Johanna Castañeda, Ronald Polo, Morris Cañate.

Over the coming weeks, New York's Center for Traditional Music and Dance (CTMD) is presenting a series of workshop / performances at the Queens Museum of Art in Flushing Meadows Corona Park (free) and the Taller Latino Americano, 2710 Broadway at W 104 St (cheap!) featuring musicians from the Colombian emigre community.

On today's show, live music and chat with several of the artists to be featured, including: Martin Vejarano of the band La Cumbiamba eNeYe who introduces the gaita (end-blown flute), accompanied by fellow gaitero Camilo Rodriguez; Diego Obregon of Grupo Chonta (named after the wood from which he makes his marimbas); cuatro (small guitar) player Johanna Castañeda who introduces the llanero music of the plains of Colombia and Venezuela; and Ronald Polo and Morris Cañate of the rocking percussion-driven ensemble Grupo Rebolú.

Big thanks to CTMD's Colombian Community Initiative project director, folklorist Gabrielle Hamilton, who also joined us briefly on mic at the top of the session. And to our illustrious engineer Mark Koch and assistant Alon Namdar for a great job.


This Week's Playlist:
(* = new)
Warsaw Village Band: Wise Kid Song
/ Infinity / Barbes
Twinkle Brothers & The Trebunia Family Band: Skanking on the Grass
/ Higher Heights / Jet Star
Motion Trio: You Dance
/ Play-Station / Asphalt Tango
Forro in the Dark: Lampião Chegou
/ Light a Candle / Nat Geo Music
Mr. Something Something: The Antidote
/ Shine Your Face / Worldrecords / *
Budos Band: Budos Rising
/ The Budos Band II / Daptone
Sierra Leone's Refugee All Stars: Goat Smoke Pipe
/ Rise and Shine / Cumbancha / *
Issa Juma and Super Wanyika Stars: Barua
/ World Defeats the Grandfathers / Sterns / *
Te Vaka: Katakata Mai
/ Haoloto / Spirit of Play / *
Coupe Cloue: A-Ki Kle
/ Racine / R. Francis
Adama Yalomba: Collabarer
/ Kassa / Makasound / *
Bassekou Kouyate & Ngoni Ba: Musow
/ I Speak Fula / Next Ambience / *
Burkina Electric : Sanka Yaare
/ Paspanga / Cantaloupe / *
Diego Obregon and musicians: Medley
/ Live on WFMU
Diego Obregon and musicians: El Sabralon (sp?)
/ Live on WFMU
Diego Obregon and musicians: Mi Canoita
/ Grupo Chonta's forthcoming cd
Featuring Johanna Castañeda
Martin Vejarano and musicians: Medley
/ Live on WFMU
Martin Vejarano and musicians: Candelaria
/ Live on WFMU
La Cumbiamba eNeYe: Teresa
/ La Palma / NMC / *
Johanna Castañeda: Corrido
/ Live on WFMU
Ronald Polo and friends: A Que Le Temes
/ Live on WFMU
Ronald Polo and friends: La Sorpresa
/ Live on WFMU
Grupo Rebolú: Manana Me Voy de Aqui
/ Abriendo Caminos / *
Lila Downs: El Relampago
/ Lila Downs y La Misteriosa en Paris - Live a Fip / World Village / *
Berry Sakharof: Behayeichem Adumei Hasfatot
/ Ibn Gabirol: Adumei Hasfatot / iMusic
Balkan Beat Box: Marcha de la Vida
/ Blue Eyed Black Boy / Nat Geo / *
Fatima Spar and the Freedom Fries: Istanbul
/ Zirzop / GECO / *
Shantel: Ex Oriente Lux
/ Planet Paprika / Crammed Discs (CD)