Transpacific Sound Paradise

Saturday, August 29, 2009

New Releases, Mixed Bag plus a New Orleans Set

Hear this show now: | Add or read comments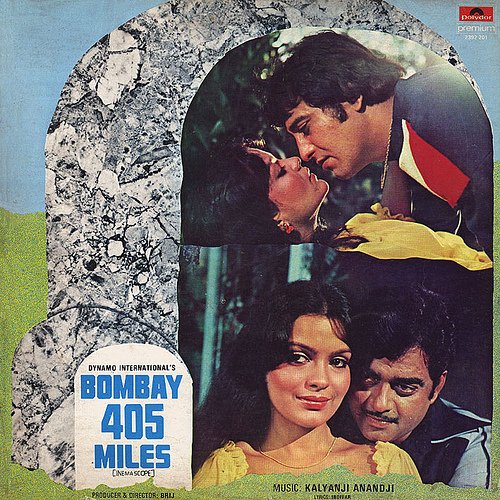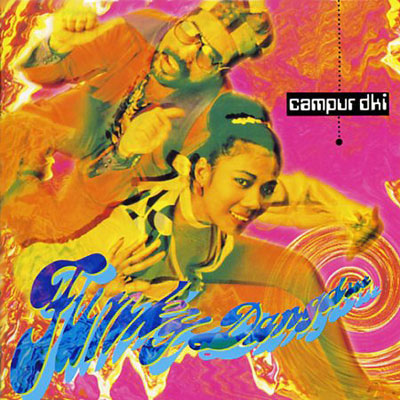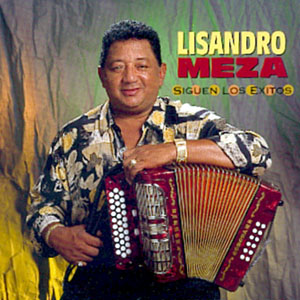 This Week's Playlist:
(* = new)
The Beni Sisters: Mr. Magic Moon
/ Various Artists: Rockin' Tokyo / Capitol
Tarika: Malaloko
/ Koba / Sakay
Be My Baby
Campur DKI: Play That Funky Music
/ Funky Dangdut / Wave
Erdjan: Pilum Whisky & Coca Cola

Your DJ regrets having ID'ed this song as Turkish - I think it's Bulgarian actually. I think.
Margalit Tzanani: Elem Chamudot
/ Various Artists: Chafla Volume 2 / Hataklit
The veteran singer is now a judge on the television show "Kochav Nolad" ("A Star is Born"), Israel's "American Idol" knock-off.
Natali: Pgisha
/ Various Artists: Chafla Volume 2 / Hataklit
Andy: Dokhtareh Balla
/ City of Angels / Cherokee
Bappi Lahiri: Everybody Dance With Me
/ College Girl / Polygram
References Inna Gadda Da Vida, Wild Thing...
Kishore Kumar & Mahendra Kapoor: Are De De Dede De De Zara
/ Bombay 405 Miles (Soundtrack) / Polydor
Music by Kalyanji-Anandji (the brothers Kalyanji Virji Shah and Anandji Virji Shah)
17 Hippies: Uz
/ El Dorado / Hipster / *
Shantel: Fige Ki Ase Me
/ Various Artists: Rough Guide to Gypsy Revival / World Music Network / *
Duoud: For Nedim
/ Wild Serenade / Indigo
Nedim Nalbontoglu, violin
Goran Bregovic: Ringe Ringe Raja
/ Welcome to Goran Bregovic / Wrasse Records / *
Rebirth Brass Band: Grazing in the Grass
/ Rebirth Kickin' It Live / Rounder
New Orleans Klezmer All Stars: Struttin' With Some Doner Kebab
/ Fresh Out the Past / Shanachie
Cubanismo: Mother In Law
/ Mardi Gras Mambo / Ryko
Meters: Mardi Gras Mambo
/ Fire On The Bayou / Sundazed
Wild Tchoupitoulas: Meet the Boys on the Battlefront
/ The Wild Tchoupitoulas / Fontana/Island
Joe Ferry: When the Saints Go Skankin' In
/ Skallelujah / Big Music
Based on a Dr. John Arrangement
Buckwheat Zydeco: Let Your Yeah Be Yeah
/ Lay Your Burdon Down / Alligator
Yat-Kha: When the Levee Breaks
/ Re-Covers / World Village
Huun Huur Tu and Carmen Rizzo: Mother Taiga
/ Eternal / Electrofone / *
Badma Khanda Ensemble: Galloping Horse
/ Mongolian Music from Buryatia / Arc Music
Hanggai: Flowers
/ Introducing Hanggai / World Music Network
Little Cow: Viragok a Reten
/ I'm In Love With Every Lady / Eastblok Music
Flowers in the Field
Warsaw Village Band: Is Anybody in There
/ Infinity / Barbes / *
Jorun Marie Kvernberg: Klarinettpolska
/ Album / Talik
Vasen: Eklunda Polska Nr 3
/ Vasen Street / Northside / *
Feufollet: Chere Beth
/ Cow Island Hop / Valcour
Lisandro Meza: Cumbia de los Locos
/ Lisandro's Cumbia / World Circuit
Los Yabar Juniors: Marionetas
/ Various Artists: Chicha for the Jet Set
No "physical" release, but on WFMU's Beware of the Blog: http://blog.wfmu.org/freeform/2008/09/chicha-for-the.html . Compiled by DJ Sonido Martines.
Grupo Rosado: El Super Corcho
/ Various Artists: Chicha for the Jet Set
Fred Fisher Atalobhor and His Ogiza Dance Band: Asa-sa
/ African Carnival / Vampisoul / *
New Anthology
Etran Finatawa: Kel Tamasheck
/ Various Artists: Rough Guide to Blues and Beyond / World Music Network / *
Group Doueh: Beatte Harab
/ Treeg Salaam / Sublime Frequencies / *
Mauritanian group led by guitar hero Bamaar Salmou
Ravi Shankar: Pather Panchali [Song of the Little Road]
/ The Masterworks Of Satyajit Ray / Navras / *
Sussan Deyhim: Meykaneh
/ Shy Angels / Crammed Discs
Bill Laswell remixes of her Madman of God ablum