Transpacific Sound Paradise

Saturday, August 22, 2009

New Releases, Mixed Bag, Previews

Hear this show now: | Add or read comments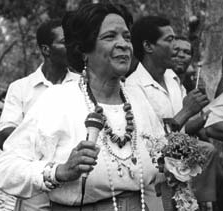 Daisy Voisin, the Queen of Parang; Calypso Rose.


This Week's Playlist:
(* = new)
Babasonicos: El Idolo
/ Mucho / Universal / *
Crooked Still: Poor Ellen Smith
/ Still Crooked / Signature Sounds
Yomo Toro and Friends: Quiero la Noche
/ Bananas OST
Ahuva Ozeri: Crescent Star
/ Autumn Wind / 24 Stars
Barbaros Erköse Ensemble Ile: Gelin Alma
/ Türk Müzigine Yolculuk / Yeni Dünya Müzik
Kayhan Kalhor and Brooklyn Rider: Parvaz
/ Silent City / World Village
Berry Sakharof: Sh'fal Ruach
/ Ibn Gabirol: Adumei Hasfatot / iMusic / *
With Rea Mochiach
Midnight Peacocks: Marrakesh
/ Shalosh / Earsay
Barış Manço: Cay Elinden Oteye
/ 2023 / Emre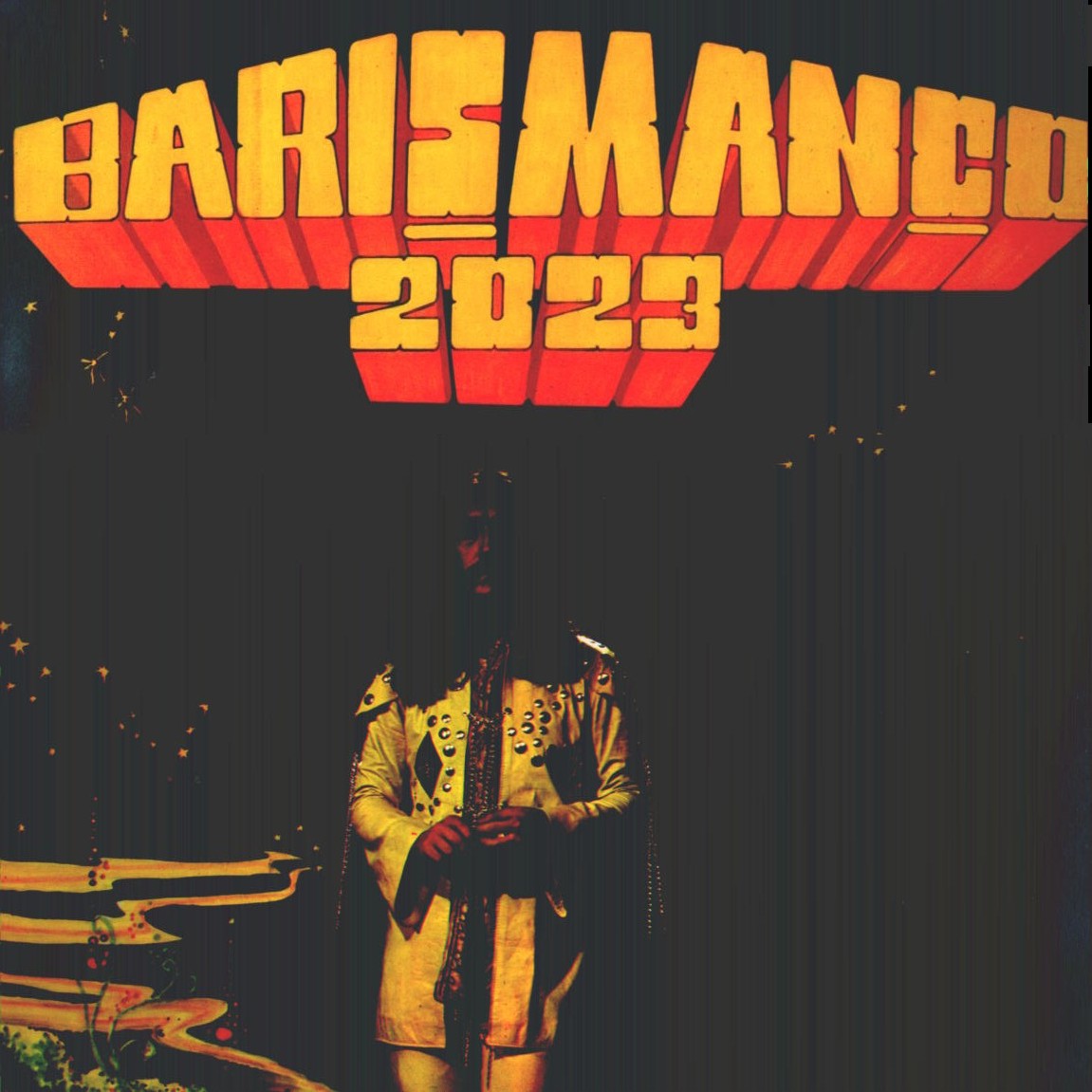 Guitarist Bahadır Akkuzu, leader of the late great Anatolian (Turkish psychedelic)
rocker Barış Manço's band Kurtalan Ekspres (though not an original member;
the band launched in 1971 and he joined in 1980) passed away in August 2009.
Kurtalan Ekspres also backed another major Anatolian rock figure, Cem Karaca,
from Manço's death in 1999 until Karaca's death in 2004.
Some great images here:
http://progressive.homestead.com/KurtalanExpress.html.

Roberto Rodriguez: Oyemaya
/ Timba Talmud / Tzadik / *
For Barack Obama
Juan Calle and his Latin Lantzmen: Mein Shtele Beltz
/ Mazel Tov Mis Amigos / Reboot Stereophonic / Reissue / *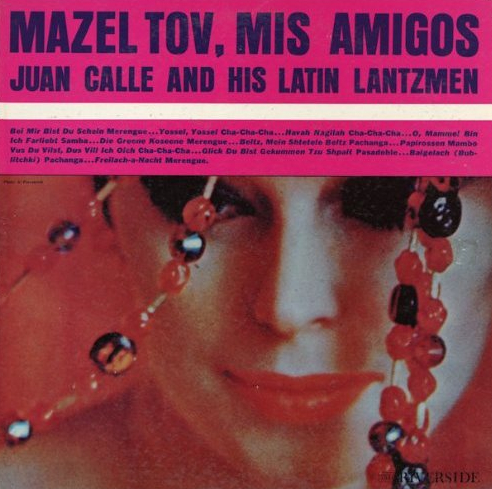 From the reissue liner notes (original LP was on Riverside, 1961): "Neither Juan Calle nor his Latin Lantzmen were actually Lantzmen, and only some of them were actually Latin. Juan Calle was John Cali, an Italian-American banjo picker and radio veteran best known for his work with the Vincent Lopez Orchestra and a string of solo banjo outings. His Latin Lantzmen included some of the biggest names in 50s and 60s Latin music-- conguero Ray Barretto, timbales guru Wilie Rodriguez, pianist Charlie Palmieri-- playing alongside African-American jazz greats Clark Terry, Doc Cheatham, Lou Oles, and Wendell Marshall. The sole Lantzmen were Yiddish vocalist Ed Powell, who appeared in the 1957 Ziegfield Follies but whose credits mostly seem to point to steady work as Riverside's in-house engineer, and reed multi-tasker Shelley Russell, such a Lantzmen that, as the original liner notes told it, his background included 'playing at many a Jewish wedding.'"

Tito Puente: Hong Kong Mambo
/ Dance Mania / RCA / *
New Reissue
The Clear Wind Band: Shan Hai Yao Bai
/ Shanghai Jazz 2 / EMI
The Shanghai Shuffle
Helge Hurum: Det Va Je Og Det Va Du; Setevervolisdans
/ Various Artists: Black is the Color of My True Love's Hair / Plastic Strip / *
New Anthology of Seventies Norwegian Folk Jazz
Egil "Bop" Johansen: Samse Tak (Opsang)
/ Various Artists: Black is the Color of My True Love's Hair / Plastic Strip / *
Nickodemus: Gira Do Sol
/ Sun People / Giant Step / *
Featuring Liliana Araujo from Nation Beat
Sol Okarina: Contacto
/ Sumergible / Polen / *
Funkadesi: Muy Cansado
/ Yo Baba / Funkadesi Records / *
Chopteeth Afrofunk Big Band: Fogo Fogo
/ Chopteeth Afrofunk Big Band / Grigri Discs / *
Moussa Doumbia: Ayahyako
Radio Jarocho: El Zapateado
Daisy Voisin: Hooray Hoorah
/ Parang Queen
With La Divina Pastora. This song by the late queen of Parang is a Christmas classic in Trinidad.
"Parang is the act of merrymaking, music, dance, and food typical of the Hispanic community of Trinidad. While it is most actively performed during the Christmas season, parang (in its reference to music, dance and food) is also used in other festivals and ceremonies throughout the year."
- http://aingram.web.wesleyan.edu/parangdescription.html
17 Hippies: Kaukapol
/ El Dorado / Hipster / *
Frigg: Jalla Jalla
/ Economy Class / Northside
Valkyrien All Stars: Knepphallingen
/ Valkyrien All Stars / Heilo
Vasen: The Late Waltz
/ Vasen Street / Northside / *
XD Wei: She's in China
/ Black Silk EP / It's Hot Man!
Calypso Rose: Israel By Bus
/ Calypso Rose / World Village / *
Auktyon: Деньги это бумага / Return to Sorrento / Misteriya Zvuka
Dyen'gi eto boomaga - "Money is Paper"
Titubanda: Baba Jaga
/ The Grinder
Slavic Soul Party: Sancti Petri
/ Taketron / Barbes / *
Santero: Baba Ade
/ El Hijo de Obatala / Siete Potencias / *
Son 14: A Bayamo de Coche
/ A Bayamo de Coche / Areito
Puerto Plata: Los Perros
/ Casita de Campo / Iaso / *
Pre-release