Transpacific Sound Paradise

Friday, July 10, 2009

Occidental Bros + Samba Mapangala & Virunga live @ Lincoln Center Midsummer Night Swing

Hear this show now: | Add or read comments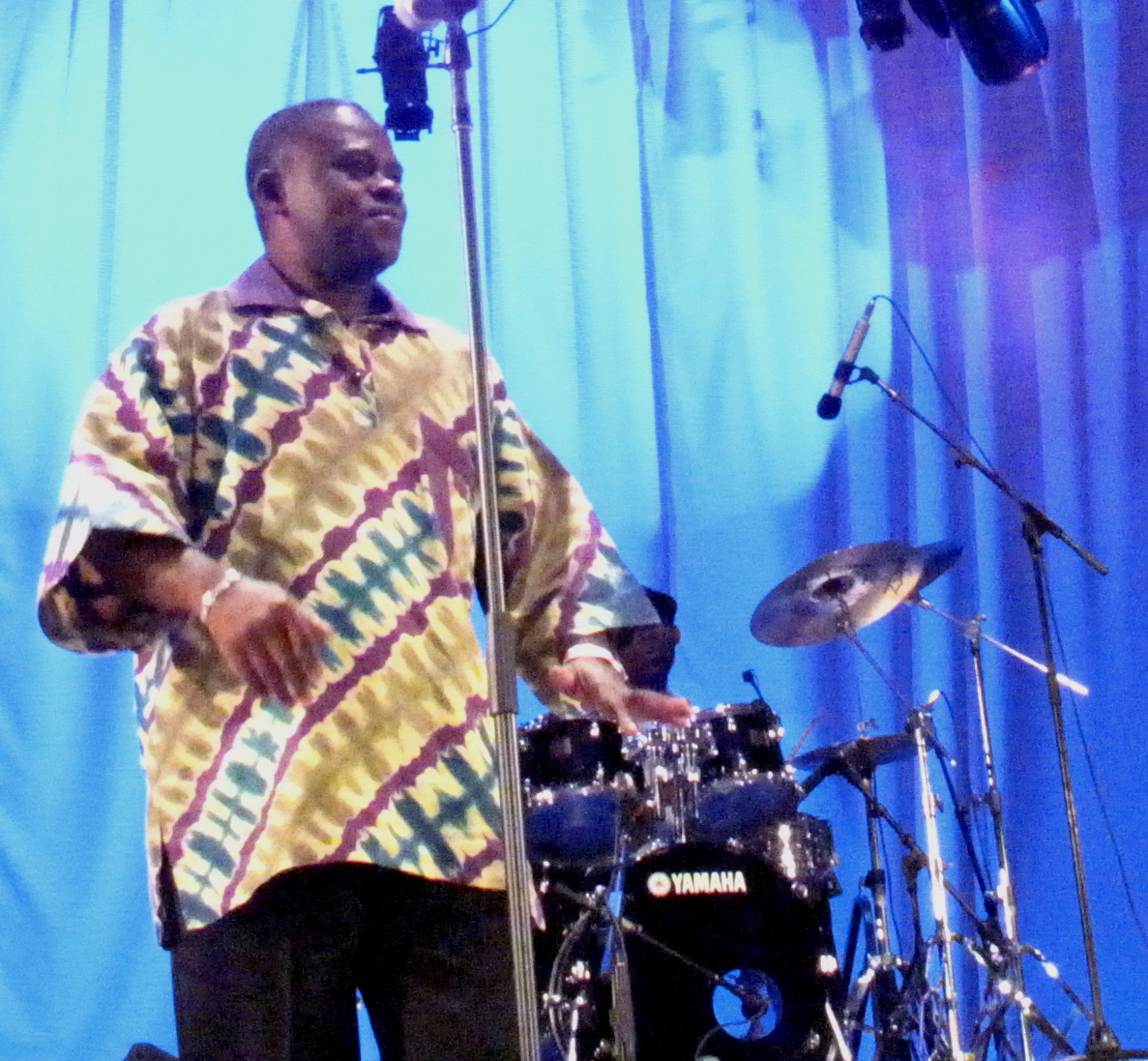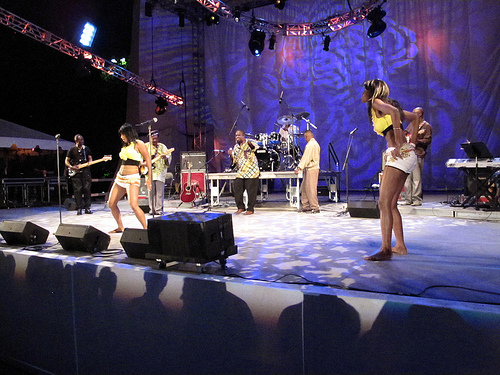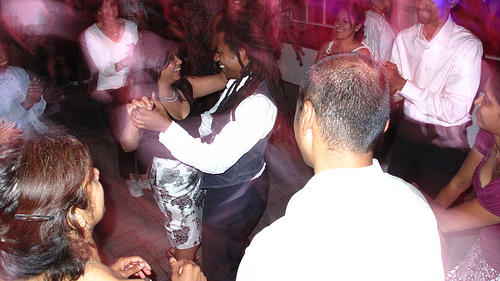 Samba Mapangala and Orchestra Virunga with dancers, and their dancing fans. Photos: Trent Wolbe.
More of Trent's photos from this show are here.

Two shimmering live sets of old-school African electric dance music: First, the Occidental Brothers Dance Band International, a Chicago-based collaboration building a following playing shimmering old-school West African and Congolese electric dance music.

Then in the final hour of the show we're treated to a performance by one of the all-time great singers of Congolese style electric dance music, Samba Mapangala & Orchestra Virunga. While based in Kenya in the early 80s, Samba and Virunga recorded one of the all time African classics, Malako. And Samba's still going strong today: His 2008 election song Obama Ubarikiwe (Obama Be Blessed) was a YouTube sensation.

Super thanks to our illustrious crew: Irene Trudel, tech guru + Scott Williams + Bil Bowen + Trent Wolbe + Katie Gentile + Brian Turner + Liz Berg & Andy + Interns Mike & Janelle + Meghan McKee at the controls. And thanks to Mr Finewine and Pseu for letting us borrow their time slots for this remote!


This Week's Playlist:
(*** = special)

Pre-concert set: Classic Ghanian highlife (plus a brief interview with members of the Occidental Brothers Dance Band International):
ET Mensah: 205
/ Day By Day / RetroAfric
Alex Konadu: Medan Wo
/ Various Artists: The Highlife All Stars / Network
Sweet Talks: Angelina
/ Hollywood Highlife Party / Popular African Music
Beach Scorpions: Jealousy
/ Various Artists: Electric Highlife: Sessions from the Bokoor Studios / Naxos

LIVE from Lincoln Center Midsummer Night Swing: (Listen to this set: )
Occidental Brothers Dance Band International: 1 hour set

Intermission set: Classics of Congolese-style music in East Africa (plus a brief interview with Lincoln Center producer Bill Bragin):
Orchestra Super Mazembe: Shauri Yako
/ Various Artists: Guitar Paradise of East Africa / Virgin / Earthworks
Orchestra Makassy: Mke Wangu
/ Legends of East Africa / Arc Music
Remmy Ongala: Amisa
/ Kershaw Sessions / Strange Roots
Simba Wanyika: Wana Wanyika
/ Various Artists: Guitar Paradise of East Africa / Virgin / Earthworks

LIVE from Lincoln Center Midsummer Night Swing: (Listen to this set: )
Samba Mapangala & Orchestra Virunga: 1 hour set