Transpacific Sound Paradise

Saturday, August 2, 2008

Whither China

Hear this show now: | Add or read comments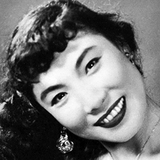 Chang Loo


This Week's Playlist:
(* = new)
Boom Pam: Boom Pam
/ Puerto Rican Nights / Essay
Aris San Cover
Aris San: Dam Dam
/ Memorial Collection / NMC
K. Grey: World, Have a Look!
/ Various Artists: The Greek Belly Dance / EMI
Picked this up at Timbuktunes, fine world music shop at 4726 SE Hawthorne Blvd in Portland, Oregon
Getatchew Mekuria/ The Ex & Guests: Musikawi Silt
/ Moa Anbessa / Terp
Alemayehu Eshete: Tashamanaletch
/ Various Artists: Ethiopiques 13: Ethiopian Groove / Buda Musique
Mahmoud Ahmed: Endenesh Gedawo
/ Ethiopiques 7 / Buda Musique
Either/Orchestra: Shelela
/ Ethiopiques 20: Live in Addis / Buda Musique
Featuring Getatchew Mekurya
Extra Golden: Obama
/ Hera Ma Nono / Thrill Jockey
Willie Colon: No Me Llores Mas
/ Cosa Nuestra / Fania
Canta: Hector Lavoe
La Troba Kung-Fu: Mirame
/ Clavell Morenet / K Industria / *
Grupo Fantasma: Bacalao Con Pan
/ Sonidos Gold / Aire Sol / *
Irakere cover
Ofege: Adieu
/ Various Artists: Nigeria Rock Special / Soundway / *
Kasai All Stars: Analengo
/ In the 7th moon, the chief turned into a swimming fish and ate the head of his enemy by magic / Crammed
Ya Dong: The Lucky Mountain Village
/ Yearning For the Magic Eagle
c/o calabashmusic.com
Jinzhuzhuoma: Dancing
/ Collection Of Jinzhuzhuoma Vol. 2
c/o calabashmusic.com
Sa Dingding: Oldster by Xilin River
/ Alive
Ou Yang Fei Ying: Shangri-La
/ Shanghai Lounge Divas 2
Ian Widgery Remix of old Shanghai song
Ou Yang Fei Ying: Shangri-La
/ Shanghai Lounge Divas 2
Original version
Billie Tam: Some Velvet Morning
/ Lucky in Love
Chang Loo: Jambalaya
/ The Legendary Chinese Hits / EMI
Yungchen Lhamo and Reggie Watts: Piece
/ Antibabel
A Moving Sound: Dombra
/ Songs Beyond Words
c/o calabashmusic.com
Wu Xing: Liuli Guang
/ Wu Xing / Wu Xing China Record Shenzhen Corperation
German / Chinese collaboration
XD Wei: Black Silk
/ 7" / It's Hot Man!
Kin Taii: Nocturnal Light
/ Various Artists: Rough Guide to China / World Music Network
Unknown: Golden Chicken Rap
/ Golden Chicken (Film Soundtrack)
Ciu Jian: Star Filled Sky
/ 1985
c/o calabashmusic.com
Hang On the Box: Yellow Banana
/ Various Artists: Rough Guide to China / World Music Network
David Darling & The Wulu Bunun: Mudanin Kata
/ Mudanin Kata / Riverboat
Wu Man: Old Joe Clark
/ Wu Man and Friends / Traditional Crossroads
Bridges: Olaf, Olaf Kjyra Di e Dau
/ Bridges / Heilo
Chinese / Norwegian collaboration
Jiangnan Bamboo and Silk Ensemble: Strolling on the Street
/ Various Artists: Metropolis Shanghai / Winter & Winter
Music bed for concert listings