Mike L.: Playlist from February 19, 2005
Freeform radio with a predilection for planet shattering beats, rumbling guitars, bit mappy electronics, hash hazy strumming, and other related sonics for cultured and urbane criminal types. Please direct all complaints to the attention of our North Bergen office.
<-- Previous playlist | Back to Mike L. playlists | Next playlist --> |
---
February 19, 2005: The Only Way you can Return to Earth is in the Body of Another Man
No show for me next week. Instead, please thrill to the auditory sensations of Mr. Evan Funk Davies. I'll be back on March 5th.

Listen to this show: RealAudio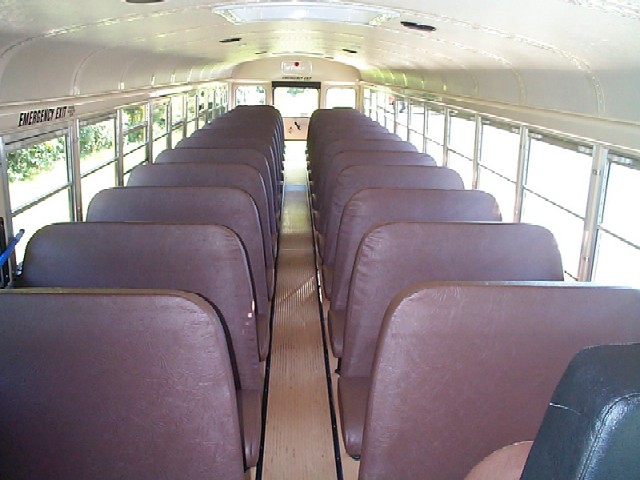 (* = new)
Artist
Track
Album
Comments
New
Approx. start time
McNeal & Niles
Ja Ja
Thrust
Re-issue, 1979
0:00:00 Real)
Elton John
Someone Saved my Life Tonight
Greatest Hits 1970 - 2002 2xCD
0:05:59 Real)
Amon Tobin
Ruthless
Chaos Theory
From the soundtrack to the video game. Or whatever.
*
0:12:28 Real)
Busdriver
Unemployed Black Astrognaut
Fear of a Black Tangent
*
0:17:16 Real)
Steve Wynn
Amphetamine
What I Did After my Band Broke Up 2xCD
2nd disc is a (new) collection of acoustic/piano recordings.
*
0:21:13 Real)
Fire
Father's Name was Dad
Nuggets II
compilation
0:27:44 Real)
Shuggie Otis
Doin' It
In Session Information
0:35:36 Real)
Death of Samantha
Coca Cola & Licorice
Strungout on Jargon
0:38:38 Real)
M.I.A.
Bucky Done Gun
Arular
*
0:42:03 Real)
Celibate Rifles
Thank You America
5 Languages
0:46:01 Real)
Karp
Get No Toys When You Pay the Money
Suplex
0:50:14 Real)
Randy Holden
Fruit & Iceburgs
Population II
He of Blue Cheer
0:54:22 Real)
Bad Religion
It's Only Over When
Into the Unknown
0:59:24 Real)
Betty Wright
Gimme Back My Man
Hard to Stop
Re-issue
1:03:04 Real)
Sosumi
Art Party
Crash Course in Cleveland Life
compilation
1:17:03 Real)
Francis Bebey
Pygmy Divorce
Pygmy Love Songs
1:19:46 Real)
Buddy Holocaust
Give Me Your Love or I'll Destroy the World
Live 1981
1:25:16 Real)
Petty Booka
In the Summertime
Don't Rock the Jukebox
*
1:28:04 Real)
Paul Mark
Monkey Palanquin Carriers
Kokeshi Shindig
*
1:31:29 Real)
Aesop Rock
Holy Smokes
Fast Cars, Danger, Fire, and Knives EP
*
1:34:31 Real)
Ska Cubano
Revolutionary Ska
Ska Cubano
*
1:38:10 Real)
Thelonious Monk
Stuffy Turkey
It's Monk's Time
1:44:23 Real)
Petty Booka
Lost in the Supermarket
1:56:53 Real)
The Sensational Alex Harvey Band
Hammer Song
Original Seeds Vol. 1: Songs that Inspired Nick Cave and the Bad Seeds
compilation
2:00:38 Real)
Terry Melcher
Roll in my Sweet Baby's Arms
Terry Melcher
2:04:22 Real)
Gang Starr
Gotta Get Over
Full Clip 2xCD
2:07:35 Real)
Les McCann
Beaux J. Poo Boo
Invitation to Openness
feat. Yusef Lateef
2:11:13 Real)
Proem
Da. Vironmint
Socially Inept
*
2:24:10 Real)
Sole
Dumb This Down
Live from Rome
*
2:27:20 Real)
Willie Dunn
Son of the Sun
Son of the Sun
*
2:36:31 Real)
Jawbox
Static
Novelty
2:39:53 Real)
Della Reese with the Jimmy Hamilton Orchestra
There Will Never be Another You
Yes Indeed!
compilation
*
2:43:54 Real)
V/VM
I Can be Your Hero
We're Here to Help
compilation
2:47:02 Real)
The Styrenes
Thanks for Coming Home
We Care, so You Don't Have to
2:51:28 Real)
<-- Previous playlist
| Back to
Mike L. playlists
|
Next playlist -->
RSS feeds for Mike L.'s show:
Playlists feed |
MP3 archives feed
|
E-mail Mike L.
|
Other WFMU Playlists
|
All artists played by Mike L.
|
---
Listen on the Internet
|
Contact Us
|
Music & Programs
|
WFMU Home Page
|
Blog
|
Support Us
|
FAQ
Live Audio Streams:
Flash
|
128k MP3
|
32k MP3
|
20k Real
|
20k Windows
---