Mike L.: Playlist from September 4, 2004
Freeform radio with a predilection for planet shattering beats, rumbling guitars, bit mappy electronics, hash hazy strumming, and other related sonics for cultured and urbane criminal types. Please direct all complaints to the attention of our North Bergen office.
<-- Previous playlist | Back to Mike L. playlists | Next playlist --> |
---
September 4, 2004: Somewhere North of Old Timey

Listen to this show: RealAudio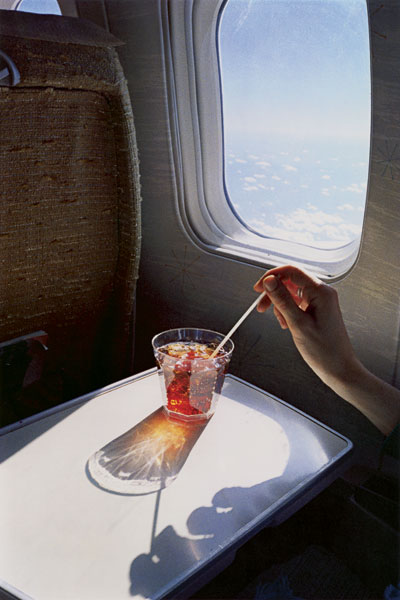 (* = new)
Artist
Track
Album
Comments
New
Approx. start time
Vesna
Stellar Motion
Snow Sences
*
0:00:00 Real)
The Ex
Huriyet
Turn 2xCD
*
0:03:48 Real)
The Ex
Prism Song
Turn 2xCD
*
0:08:45 Real)
The Black Keys
10 AM Automatic
Rubber Factory
*
0:14:36 Real)
DJ/Rupture (with Arnaud Michniak)
Je suis le Peuple sans Visage
Special Gunpowder
*
0:17:33 Real)
The Stars
Everlasting Daylight
Will
*
0:20:14 Real)
Radio 4
Party Crashers
Stealing of a Nation
*
0:32:01 Real)
The Embarrassment
Sex Drive
Heyday 1979-1983 2xCD
0:36:37 Real)
The Mice
Bye Bye Kitty Cat
For Almost Ever Scooter
re-issue
0:41:33 Real)
The Bonzo Dog Band
Ali Baba's Camel
By Jingo it's British Rubbish
compilation
0:44:22 Real)
Buddy Holocaust
It's Good to See You Again
Buddy Holocaust
1981 cassette-only release
0:48:07 Real)
Triosk
TomorrowToday (Part 2)
Moment Returns
*
0:50:23 Real)
Monie Love
There's a Better Way
In a Word or Two
0:53:53 Real)
The Enablers
Pauly's Day in Cinema
Neurot Recordings Vol. 1
compilation
*
0:57:48 Real)
Pain Teens
RU 486?
Destroy Me, Lover
1:02:40 Real)
The Blendells
Huggies Bunnies
Pachuco Soul
compilation
*
1:16:40 Real)
Discharge
Ignorance
Decontrol: The Singles
1:18:43 Real)
Soundgarden
H.I.V. Baby
7"
1:21:14 Real)
The Bug (featuring Warrior Queen & Ras B)
Pain yu a ga Feel
Aktion Pak
*
1:25:59 Real)
xex
snga
Group: xex
re-issue
*
1:30:37 Real)
Matthew Dear
Good Girl
Backstroke
*
1:32:50 Real)
Gabor Szabo
Sunshine Superman
Bacchanal
Donovan cover.
*
1:36:29 Real)
David Kilgour
Gold in Sound
Frozen Orange
*
1:40:31 Real)
Devendra Banhart
Little Yellow Spider
Nino Roja
*
1:44:15 Real)
Derrick Morgan
The Hop
Moonhop 2xCD
re-issue
*
1:47:50 Real)
Einsturzende Neubauten
Youme and Meyou
Perpetuum Mobile
2:02:41 Real)
The Suntanama
Brambler
Suntanama
2:06:45 Real)
Red Simpson
Roll, Truck, Roll
Roll, Truck, Roll
re-issue
*
2:11:14 Real)
Arto Lindsay
Ondina
Prize
2:14:01 Real)
Aggiflex
Canada
Ions
compilation
*
2:18:03 Real)
DJ Zeph
Cormorant
Sunset Scavanger
*
2:23:33 Real)
Tia Carrera
Duplantis
Tia Carrera Live
*
2:27:54 Real)
Bobby Beausoleil
Lucifer Rising
Lucifer Rising
soundtrack
*
2:36:32 Real)
Dalek
Ever Somber
MP3
*
2:46:11 Real)
Langtry
The Devil's Horse
Soft Abuse
*
2:50:52 Real)
Apostle of Hustle
Sleepwalking Ballad
Folkloric Feel
*
2:53:07 Real)
<-- Previous playlist
| Back to
Mike L. playlists
|
Next playlist -->
RSS feeds for Mike L.'s show:
Playlists feed |
MP3 archives feed
|
E-mail Mike L.
|
Other WFMU Playlists
|
All artists played by Mike L.
|
---
Listen on the Internet
|
Contact Us
|
Music & Programs
|
WFMU Home Page
|
Blog
|
Support Us
|
FAQ
Live Audio Streams:
Flash
|
128k MP3
|
32k MP3
|
20k Real
|
20k Windows
---